Please check this page regularly for a list of current SCA Fundraisers and support our student activities whenever you can.
(This page is for SCA school-related student activity fundraisers only.)
If you would like your SCA student organization's fundraiser information posted to this page, please click HERE to access the Fundraiser Information Form. If there is an informational flyer to accompany your post, please email the flyer (in PDF format) to Tresa Britch.
Southern Columbia FBLA
Fudge and Edible Cookie Dough Fundraiser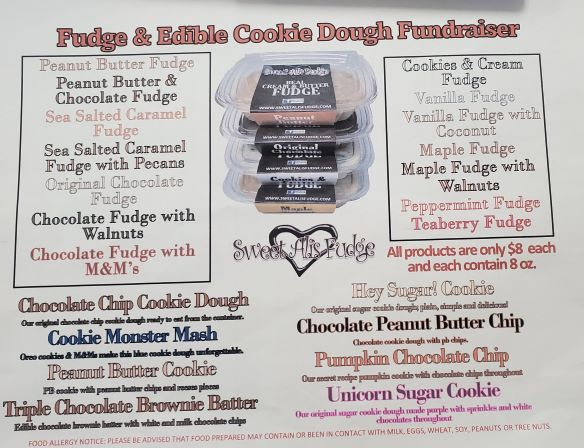 FBLA is selling Sweet Ali's fudge and edible cookie dough!
Both are 8oz (half a pound) of deliciousness and are $8.00 each.

The following flavors are available for sale:

| | | | |
| --- | --- | --- | --- |
| FUDGE: | | | |
| Peanut Butter | Peanut Butter & Chocolate | Sea Salted Caramel | Sea Salted Caramel w/Pecans |
| Original Chocolate | Chocolate w/Walnuts | Chocolate w/M&Ms | Cookies & Cream |
| Vanilla | Vanilla w/Coconut | Maple | Maple w/Walnuts |
| | Peppermint | Teaberry | |
| | | | |
| EDIBLE COOKIE DOUGH: | | | |
| Chocolate Chip Cookie | Cookie Monster Mash | Peanut Butter Cookie | Triple Chocolate Brownie Batter |
| Sugar Cookie | Chocolate Peanut Butter Chip | Pumpkin Chocolate Chip | Unicorn Sugar Cookie |
To order, please see Carissa Long or Dave Fegley, or mail/drop off your order
(a paper with your name, contact information, and order) and check/cash.
Checks should be payable to SCA FBLA - The deadline to order is October 18th.
Pickup will be 3:00 PM -5:30 PM in the new gym lobby on October 26th.
- OR -
If your child attends Southern, they may pick up the order during the day.

Thanks in advance for your support of FBLA!
Please email clong@scasd.us with any questions.
Southern Columbia Area Music Boosters
Dinner Murder Mystery Theatre Production - November 6, 2022
On November 6th, the SCA Music Boosters will be hosting a
Dinner Murder Mystery Theatre Production at Fahringer Hall in Elysburg
Dinner will be provided and served by students involved in the
Southern Marching Band, Concert Band, concert choir, and ENCORE!
"A Virtual Whodunnit?" will be performed and audience members can dine and discuss about "who actually did it?"
Prizes will be won, and it will be a night to remember, so consider joining us on November 6th!
Tickets may be purchased at the door.
For more information, please contact Samantha Eyer at samantha.eyer@gmail.com or 570-336-6074.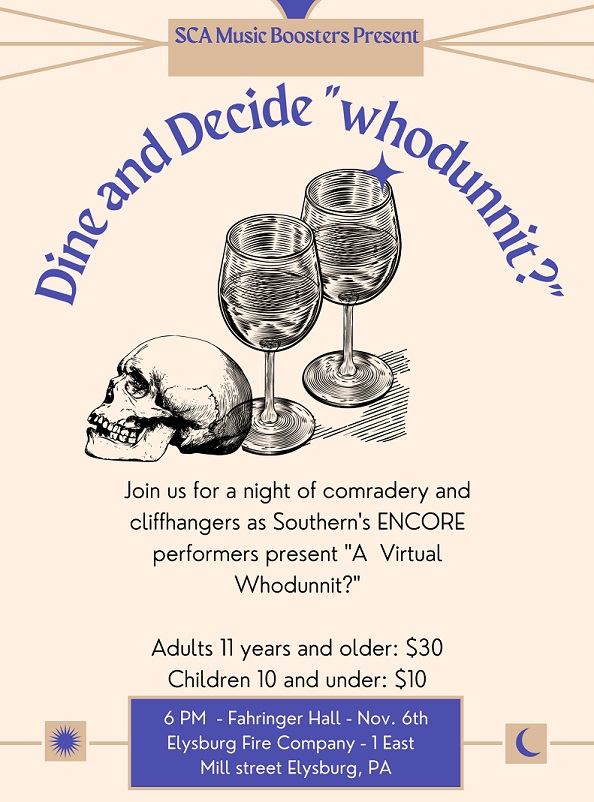 Southern Columbia Area Music Boosters
Apple Dumpling Fundraiser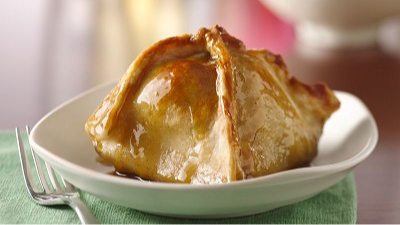 SCA Music Boosters will be selling the "Oh so tasty" Rohrbach's Apple Dumplings!
For $4.50 each, you may receive a regular or sugar free apple dumpling.
Proceeds benefit the Southern Tiger Marching Band, the Concert Choir,
ENCORE performers, and the Tiger Concert Band.
To place your order, please contact a Music Student or Booster Member,
or contact Samantha Eyer at samantha.eyer@gmail.com or 570-336-6074
ORDERS DUE by OCTOBER 14, 2022!
Dumplings arrive November 3, 2022
Dumplings arrive ready to heat and serve and they freeze well!
The Technology Education Department is selling etched glasses and polar camel tumblers. Click HERE for options and pricing.
Tech Ed Custom Creations can also do custom glasses and tumblers. They can put anything on them, as long as it is not a copyright issue.
Contact Technology Education Teachers Jack Rarig or Richard Roughton to place your order. All proceeds benefit the
Technology Education Department.
THANK YOU FOR YOUR SUPPORT!