Please check this page regularly for a list of current SCA Fundraisers and support our student activities whenever you can.
(This page is for SCA school-related student activity fundraisers only.)
If you would like your SCA student organization's fundraiser information posted to this page, please click HERE to access the Fundraiser Information Form. If there is an informational flyer to accompany your post, please email the flyer (in PDF format) to Tresa Britch.
Southern Columbia Girls Basketball
Water Bottles and Traveling Mugs
You have the choice of black, white, yellow or gray.

You must pay before your order can be processed. Checks can be made out to Southern Girls Basketball and mailed to the address contained in the link below. You may also email suegriscavage@gmail.com

The deadline to order is Friday September 9th. The pick-up date will be Friday September 30th from 3:00-5:30 in the New Gym lobby.
Click HERE for more information and the order form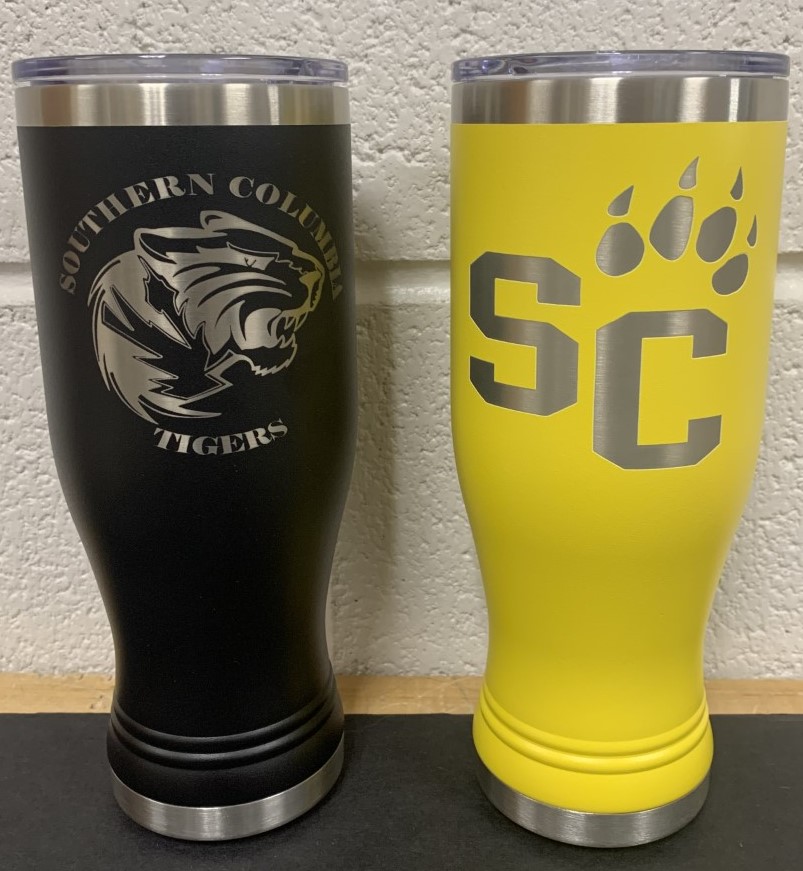 The Technology Education Department is selling etched glasses and polar camel tumblers. Click HERE for options and pricing.
Tech Ed Custom Creations can also do custom glasses and tumblers. They can put anything on them, as long as it is not a copyright issue.
Contact Technology Education Teachers Jack Rarig or Richard Roughton to place your order. All proceeds benefit the
Technology Education Department.
THANK YOU FOR YOUR SUPPORT!