Ava Novak (center) scored her 1000th career point on Saturday at home against Mount Carmel. She became the 11th Lady Tiger in program history to reach the milestone. Loren Gehret (left) and Alli Griscavage (right) joined her in the photo.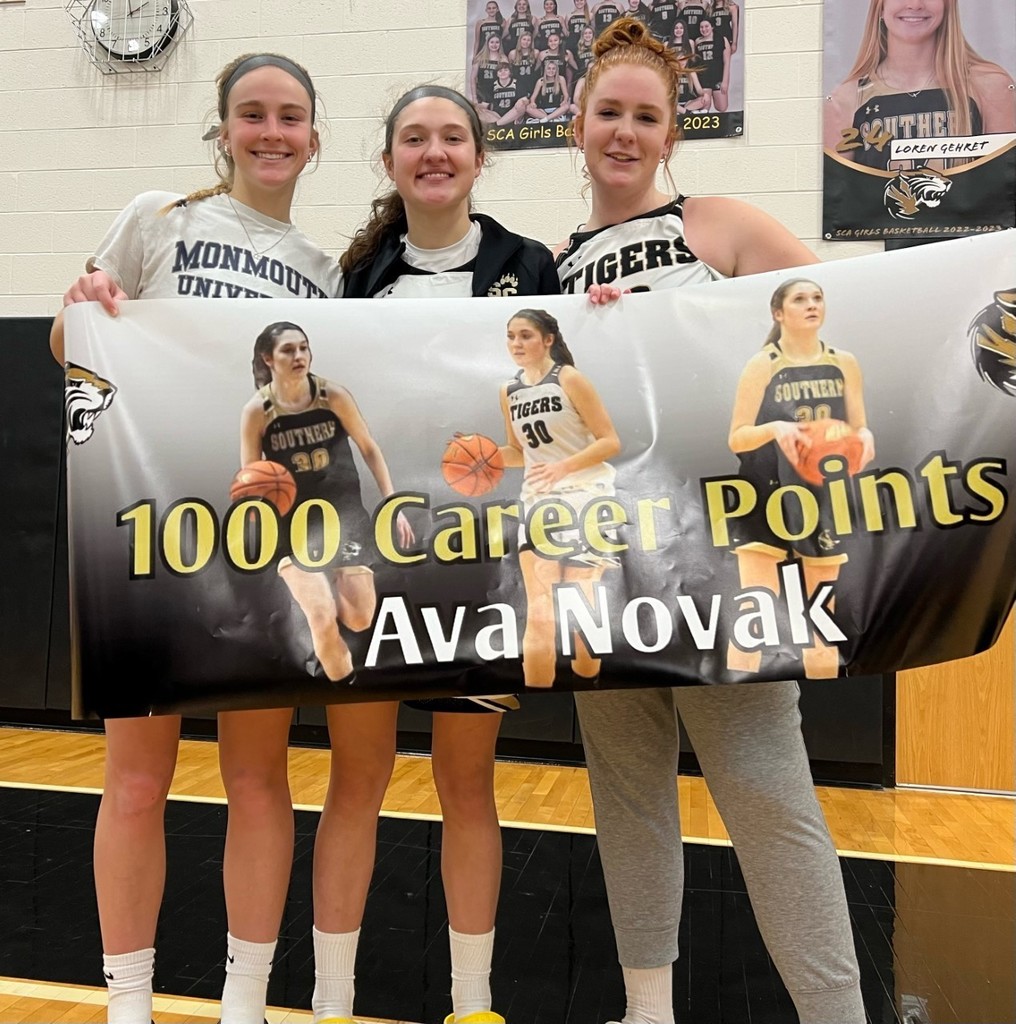 Congratulations to sophomore Saira Sodergren who last weekend participated in PMEA District 8 Choir. She was one of 183 students in District 8 that prepared a concert full of difficult repertoire. Saira performed her concert at the Williamsport Community Arts Center on Friday alongside her fellow singers. Congrats, Saira!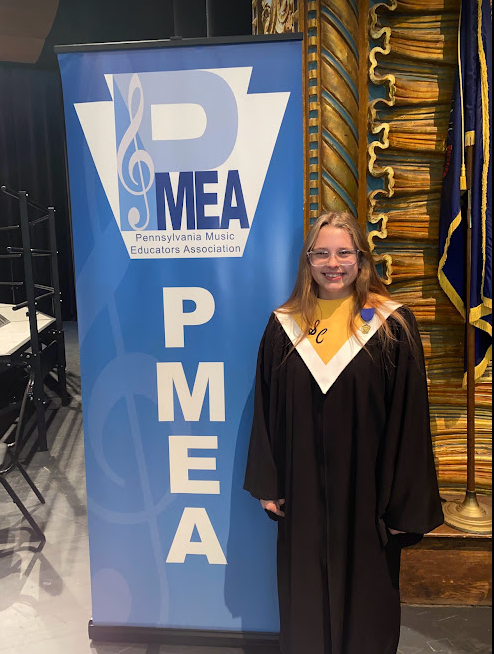 Bocce Ball is Back! Our Bocce Team will take on Shikellamy today at 3:30 PM in the Charles T. Nesbitt Gymnasium. Come out and support our team!

January is School Director Recognition Month! Join us in celebrating and thanking the Southern Columbia Area Board of Directors who volunteer countless hours each month to serve our students, schools and communities.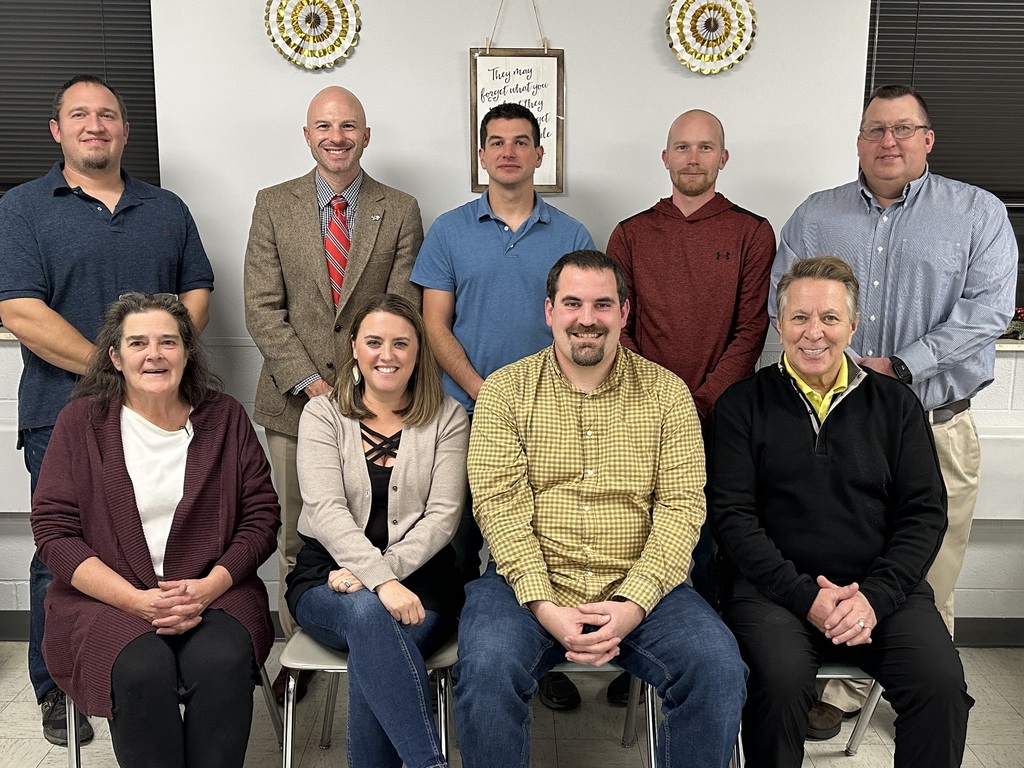 Just a friendly reminder to everyone that all Basketball games and Wrestling matches require a ticket purchased through Hometown to enter the gymnasium. This information is on the school's website or through the Hometown app. Students should purchase a student pass for $15.00. Please have your tickets ready when entering the building to expedite this process. No cash sales at the gates. Thanks for your time!

High school students from FBLA and School Store helped deliver letters from Santa to First Grade students.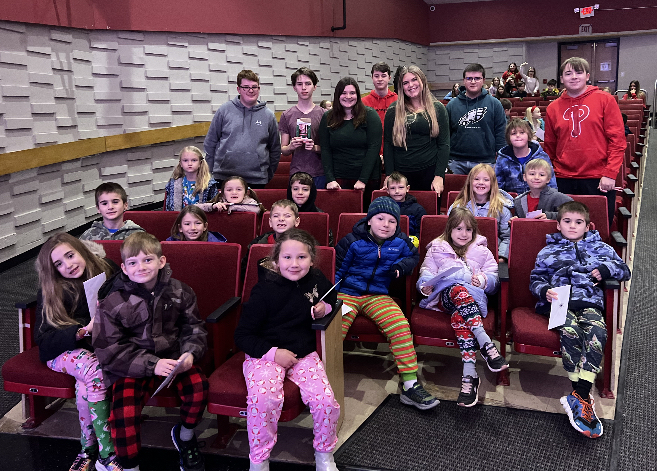 Mrs. Roulin's Foundations of Art students were in the spirit this week while practicing blending techniques with colored pencils. As a result, they created Christmas bow drawings that depict the illusion of form through the use of light and shadow.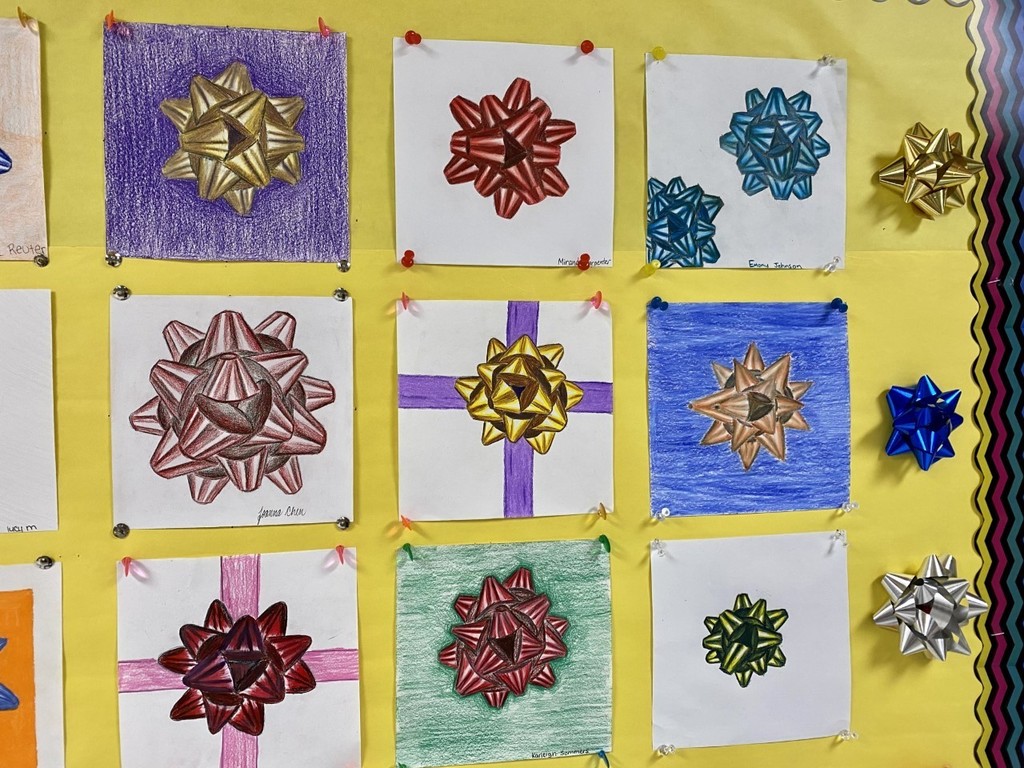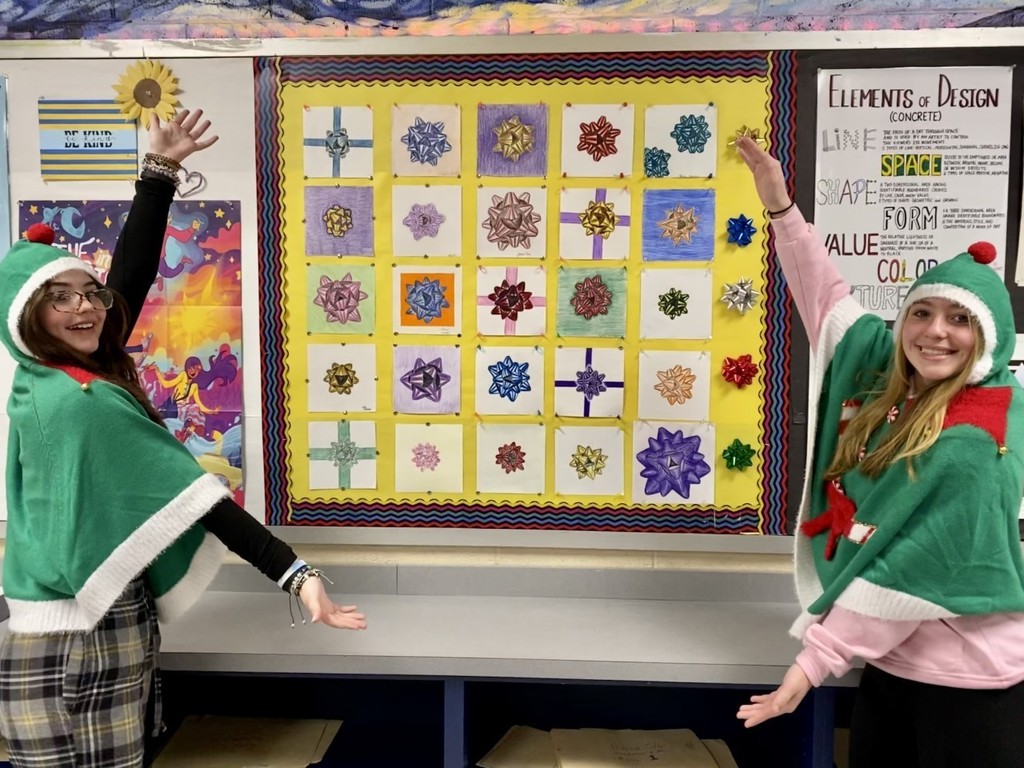 Student Council officers delivered blankets donated by school and community members for the Covers for Kids Drive. The donations usually go to Janet Weis Children's Hospital, but overwhelming support and a surplus of donations allowed them to also deliver extra blankets to AGAPE.

The holiday season is about giving to those in need, as illustrated by FBLA members Gracie Keller, Anesa Brown, and Elizabeth Hodder. These students hosted a food and supplies drive for homeless veterans. They received hundreds of donations from students and staff and delivered these items to veterans in-need.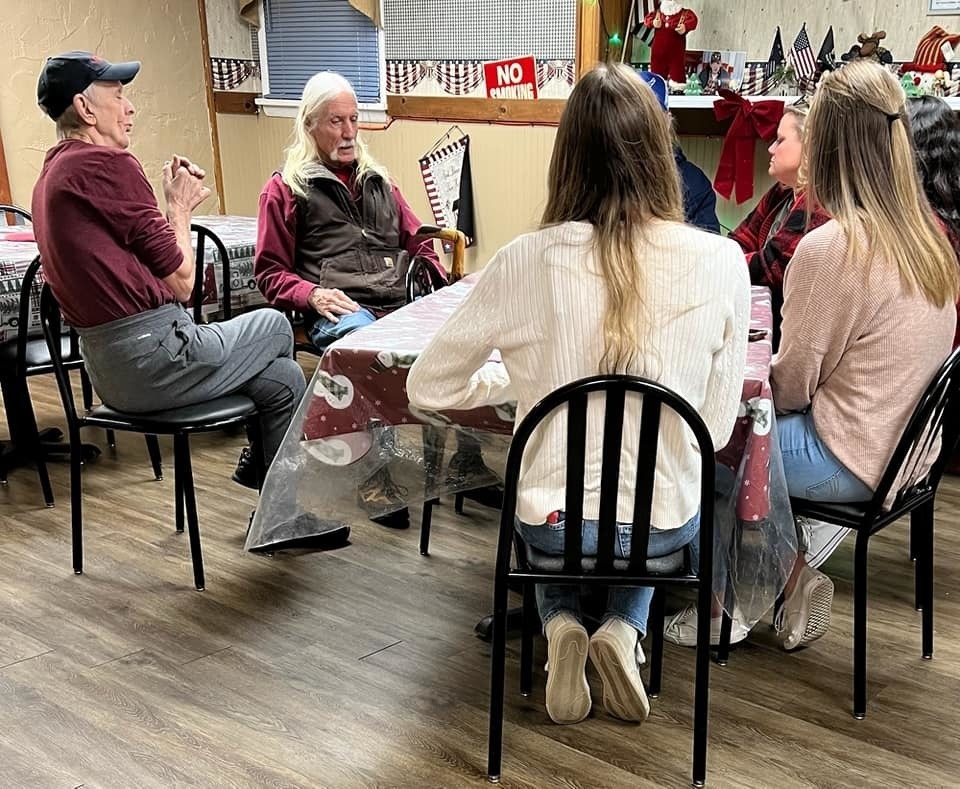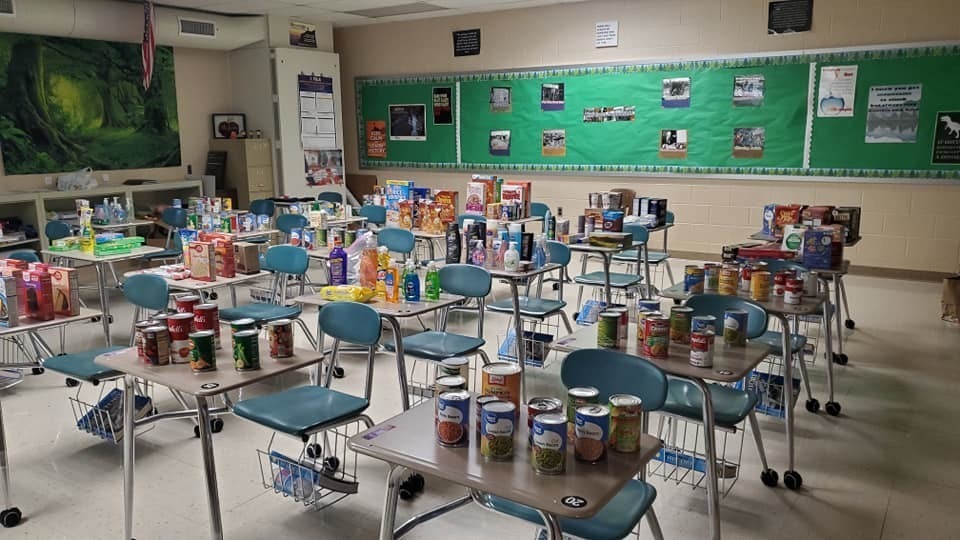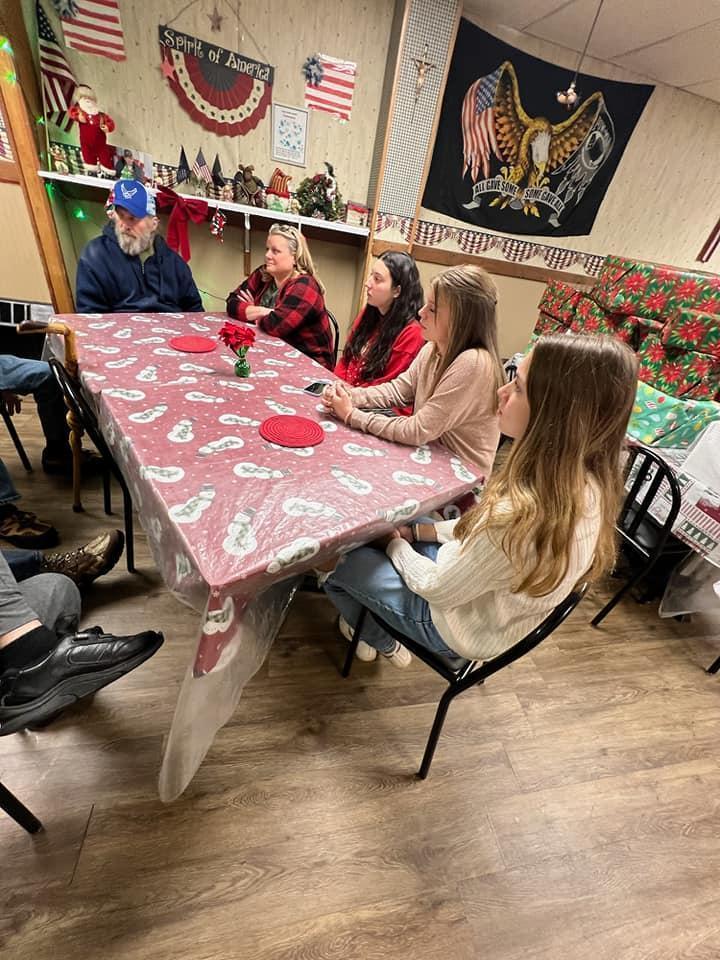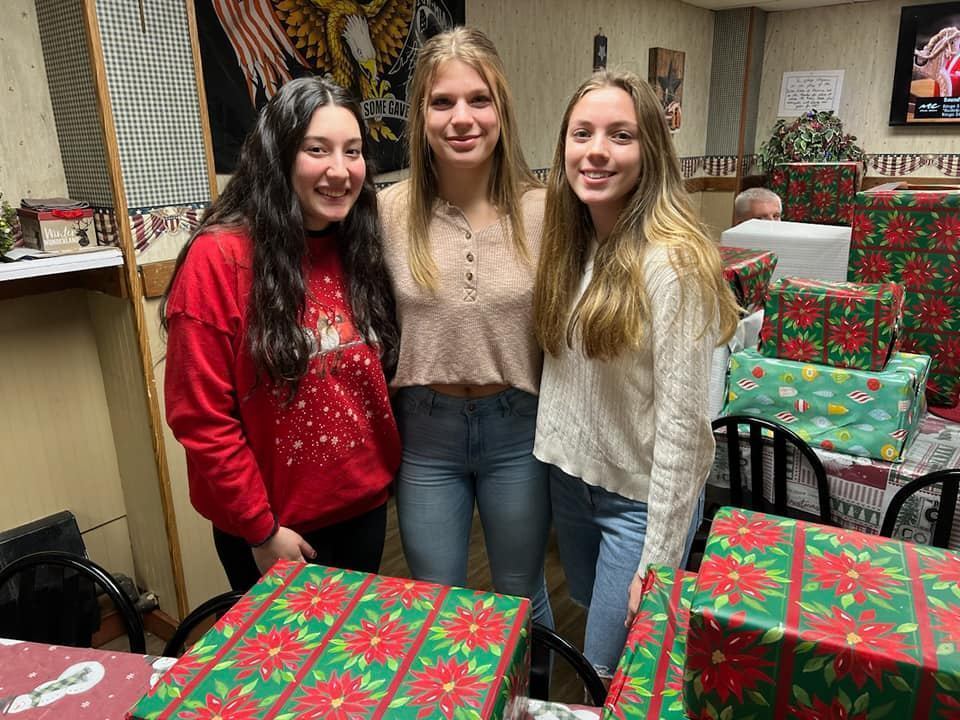 Bye Bye Birdie auditions are tonight at 5 pm in the auditorium. Please contact Miss Holtzman with any questions!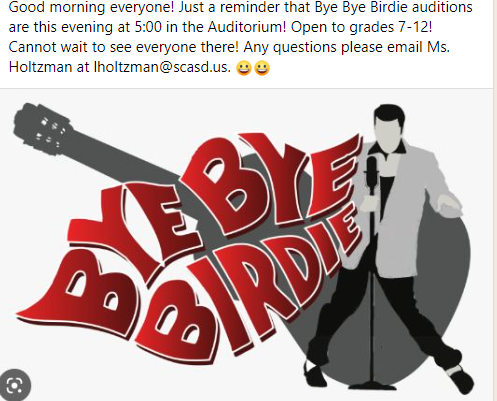 Due to the incoming weather, the holiday concert will be tonight for the High School music ensembles at 7 PM in the High School auditorium!

This is a message regarding the Angel Network Christmas gift pick-up. If school is canceled or delayed on Friday, December 16, the gift pick-up will be moved to Monday, December 19, from 10 am until noon. Thank you.

French 1 class did research on some of the Christmas traditions in France. They then worked collaboratively to create a class bulletin board depicting some of what they learned.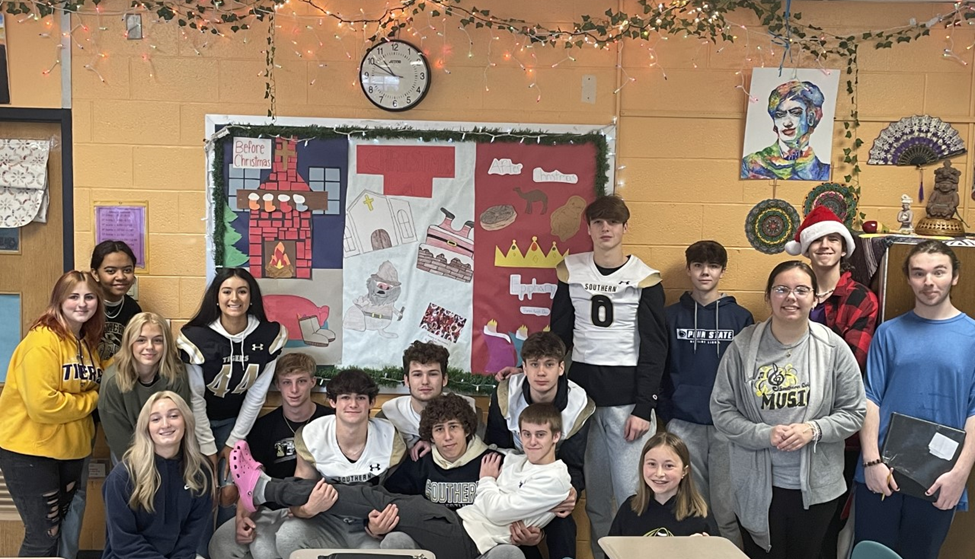 New members of the National Honor Society and the National Junior Honor Society were inducted in a ceremony on Tuesday evening. Congratulations to all new inductees!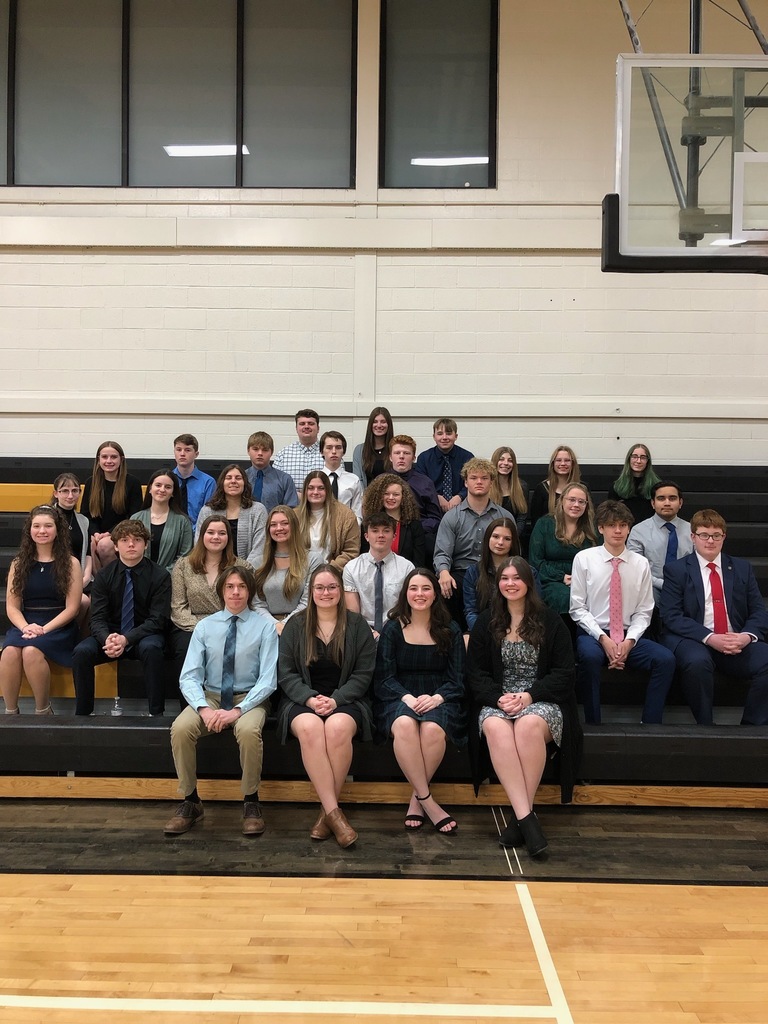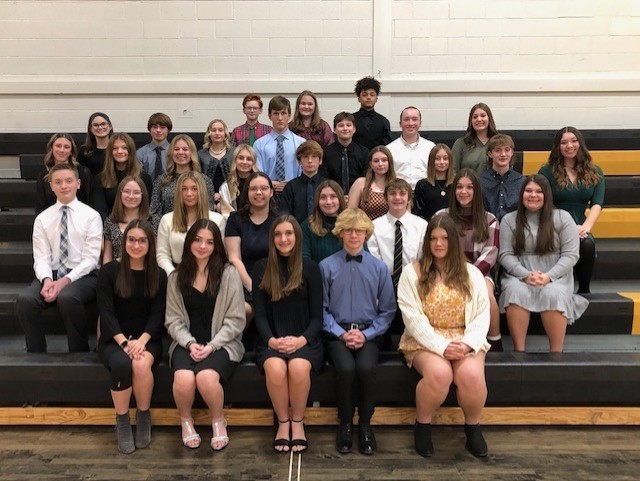 Competing at Bucknell in their first Indoor Track and Field meet of the season are SCA alumni Alex Morrison, Karly Renn, and Hannah Davis. They are pictured with their former teacher and coach Ted Deljanovan, who is also a coach for Bucknell.

Coach Mike Woytowich the Southern Columbia Area Boys Basketball Team recently volunteered at the local Toys for Tots in preparing for the upcoming Christmas season.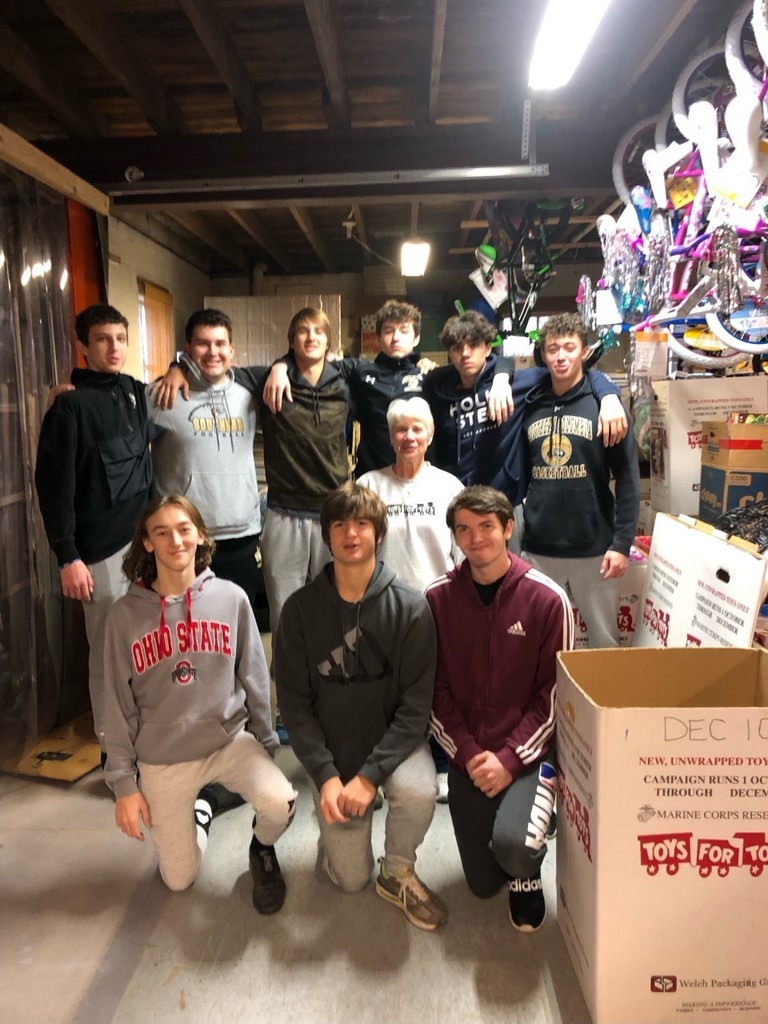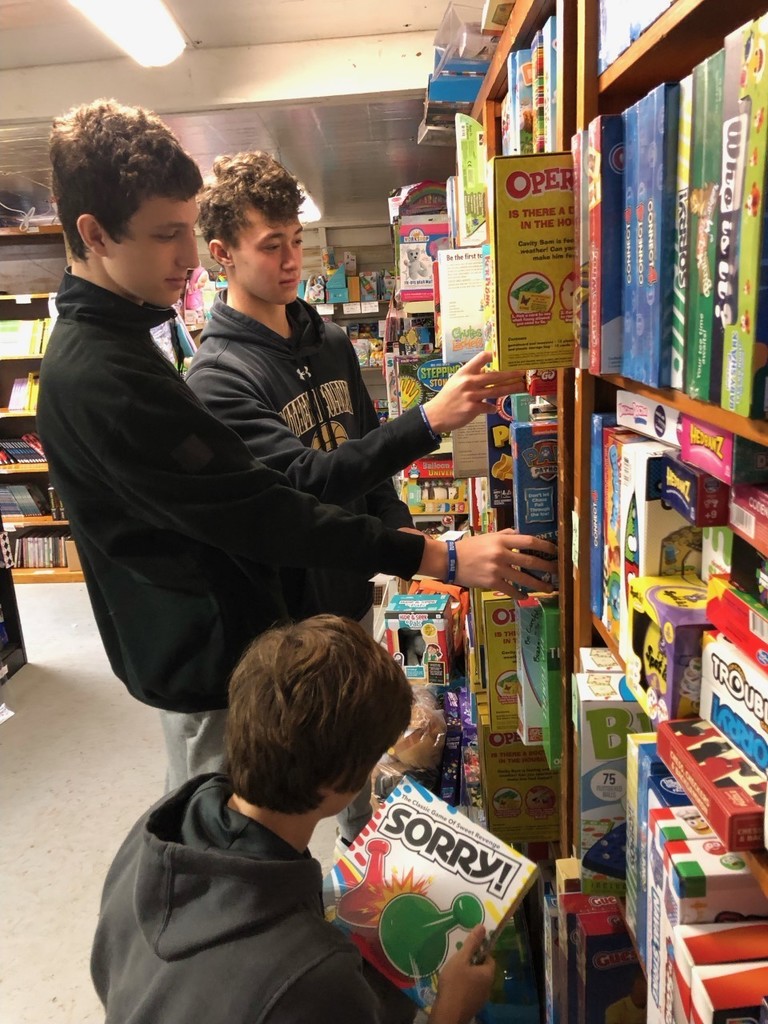 The Tech Ed Club is selling black and gold leather ornaments for $5.00 each. Stop in the High School office to see them on display and pick yours up today!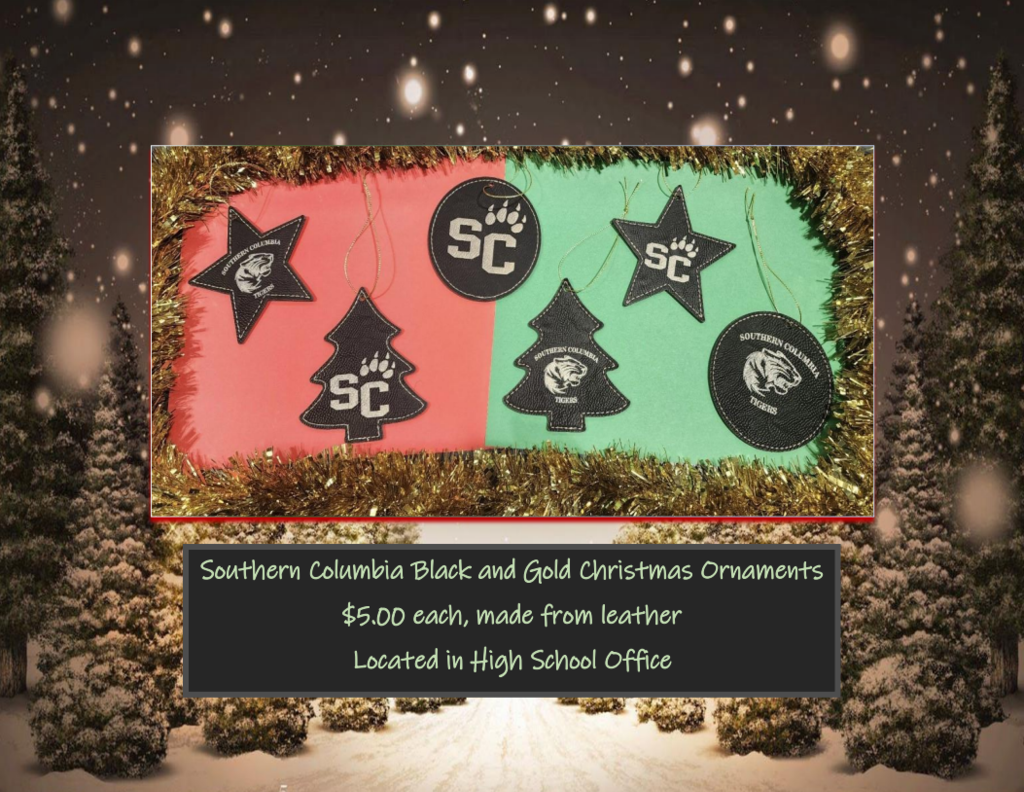 These girls are out and about today distributing quarters, dryer sheets, and detergent pods at three local laundromats. The funds were raised as part of the High School's November Grade Challenge, Quarter Wars, between grades 9-12. A total of $231.50 was raised for this community service project.