Welcome to the newest members of our Tiger Family! Miss Johnson (special education teacher), Mrs. Elliott (elementary school counselor), and Mr. Romig (middles school counselor). We are happy to add you to our family!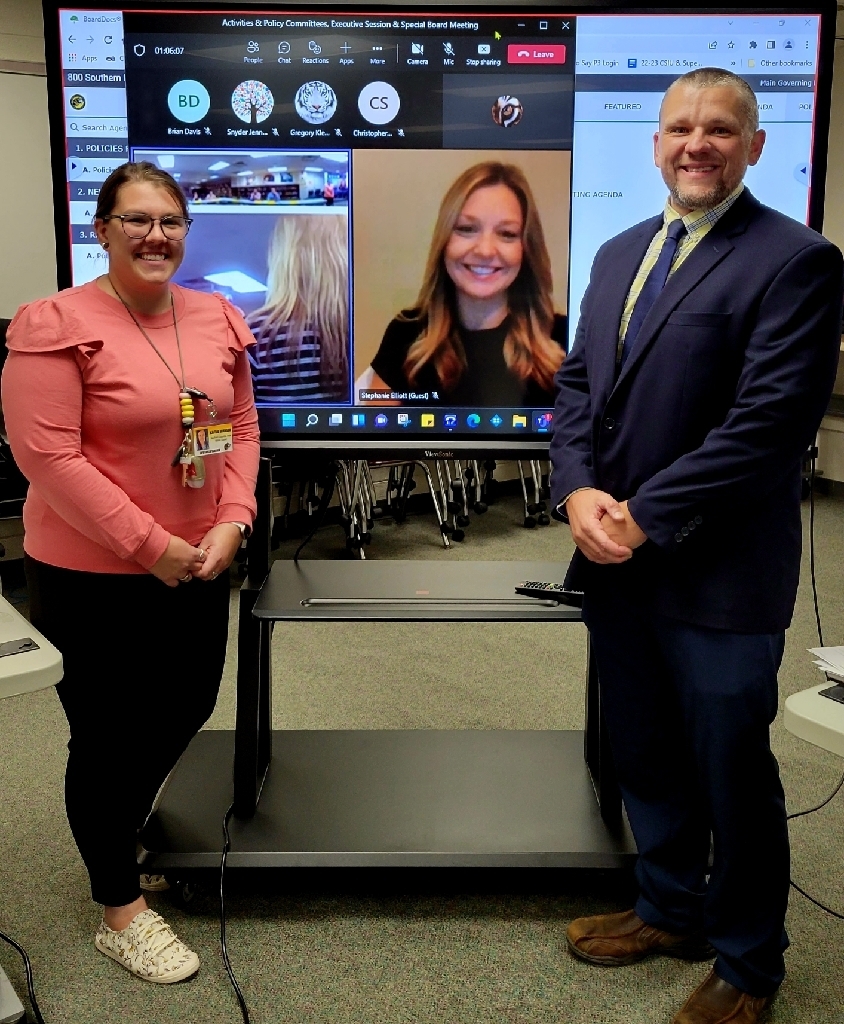 Students and staff across the district have had fun participating in Homecoming Spirit Week. Yesterday was "Tourist Tuesday" and today is "Wacky Wednesday." We can't wait to see these outfits...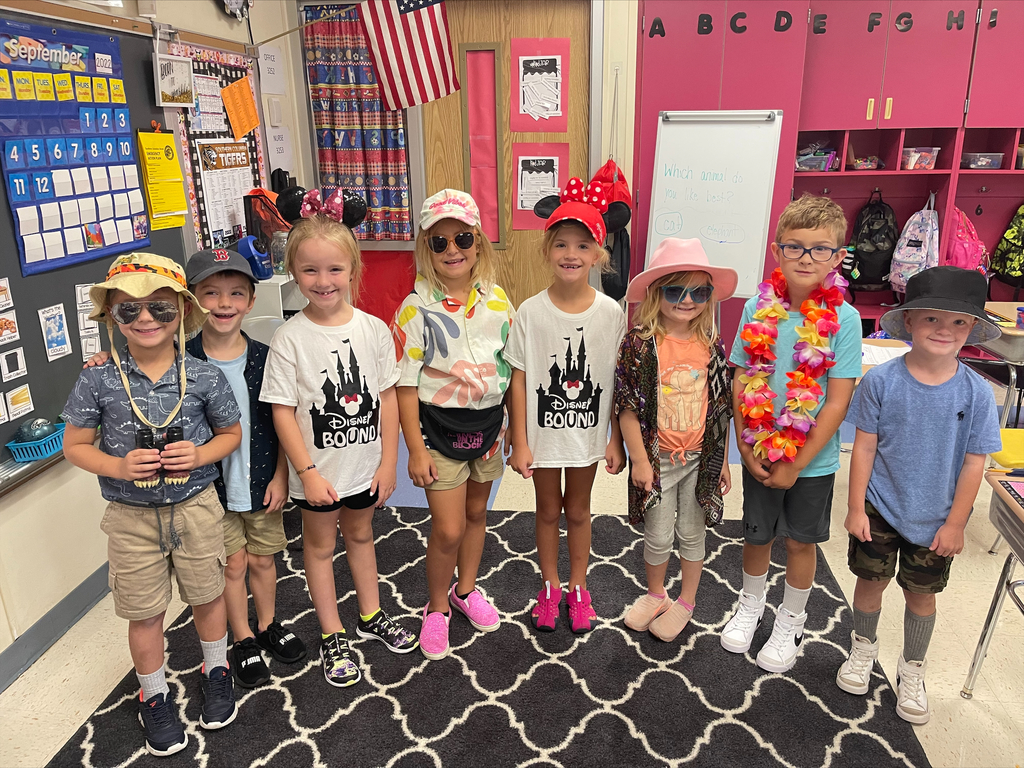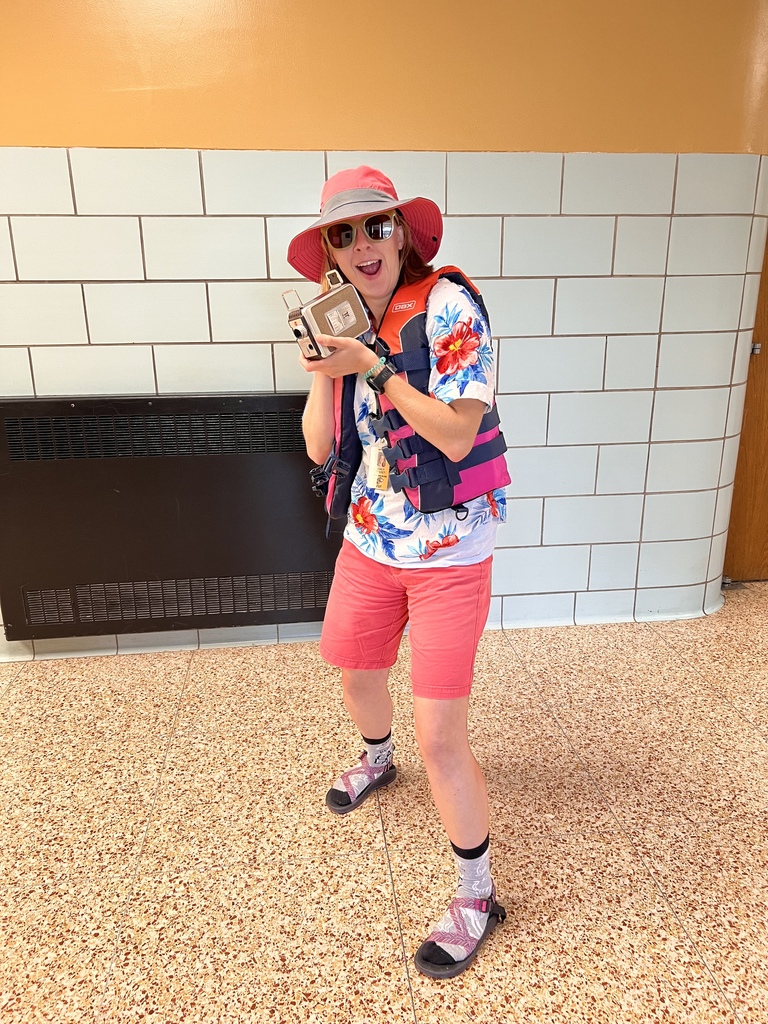 Students had some pattern block fun in Mrs. Sharrow's Kindergarten classroom on Friday.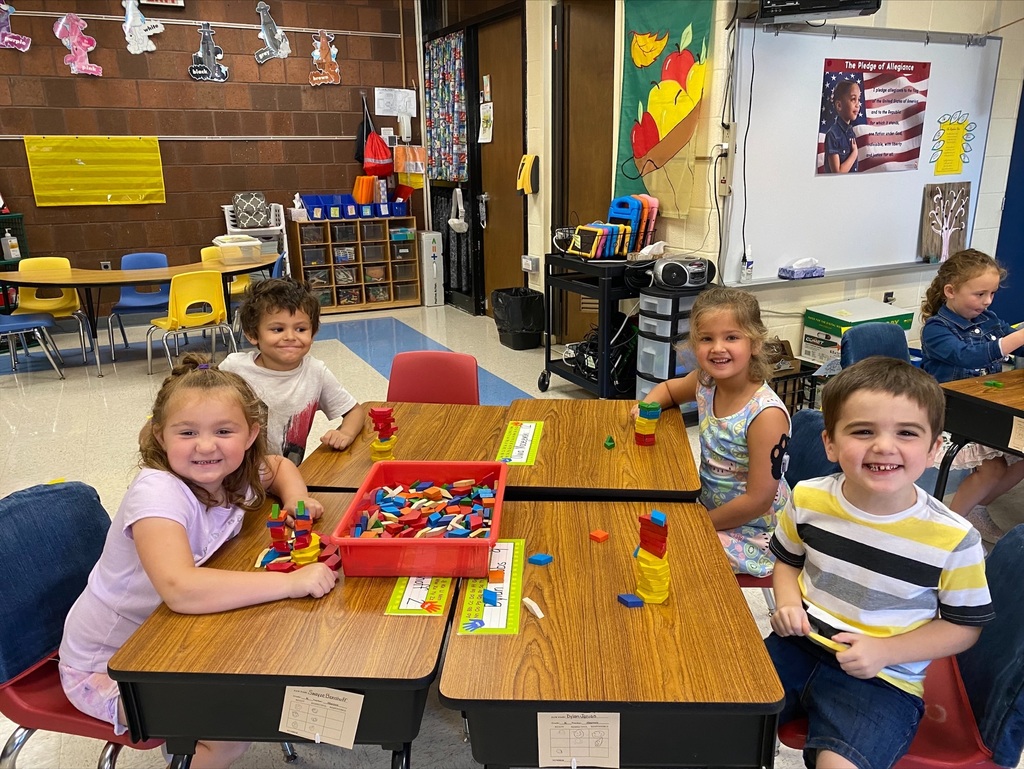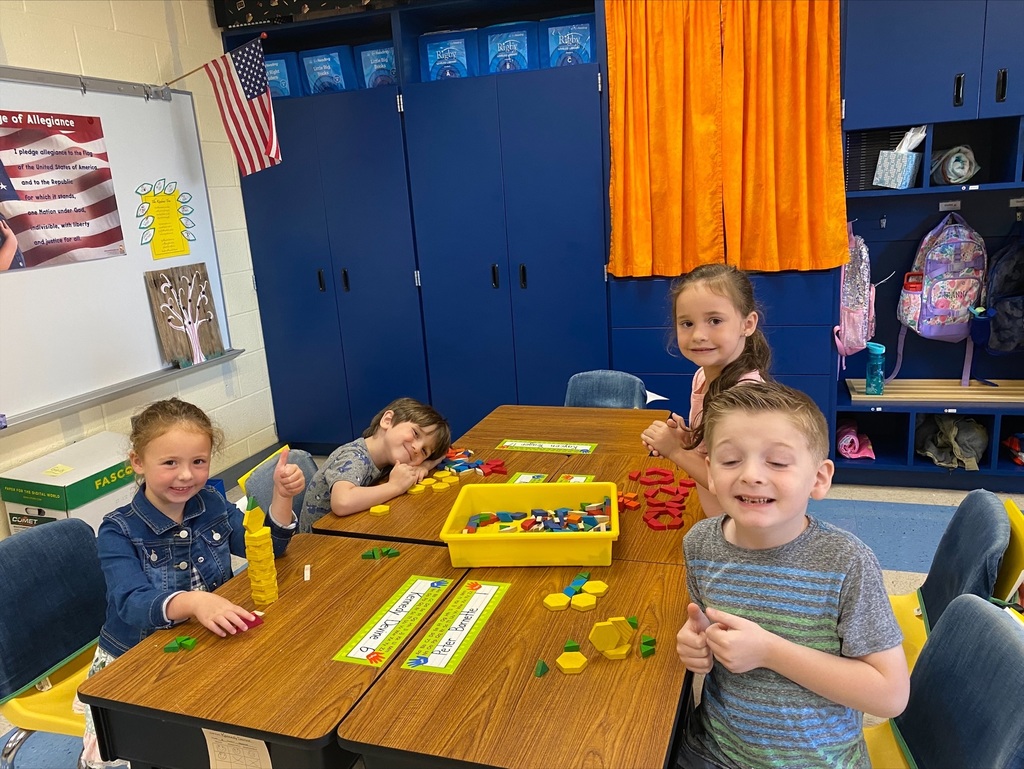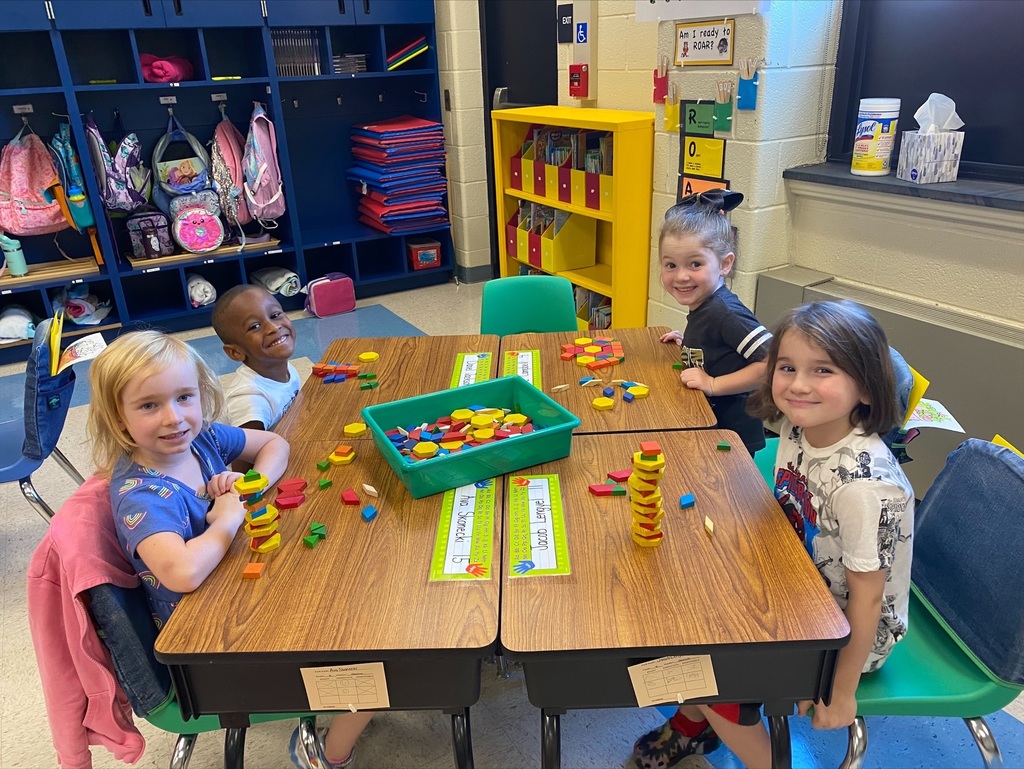 Mrs. Gessner's Kindergarten class reviewed bus safety today, made a bus craft, and enjoyed a bus treat!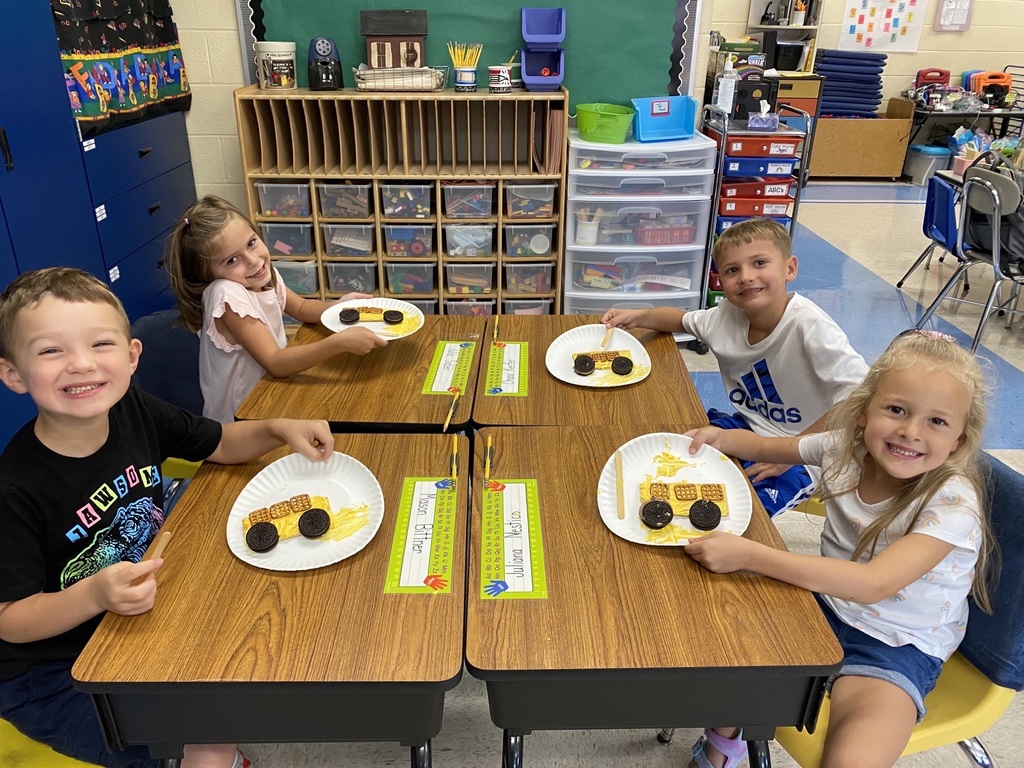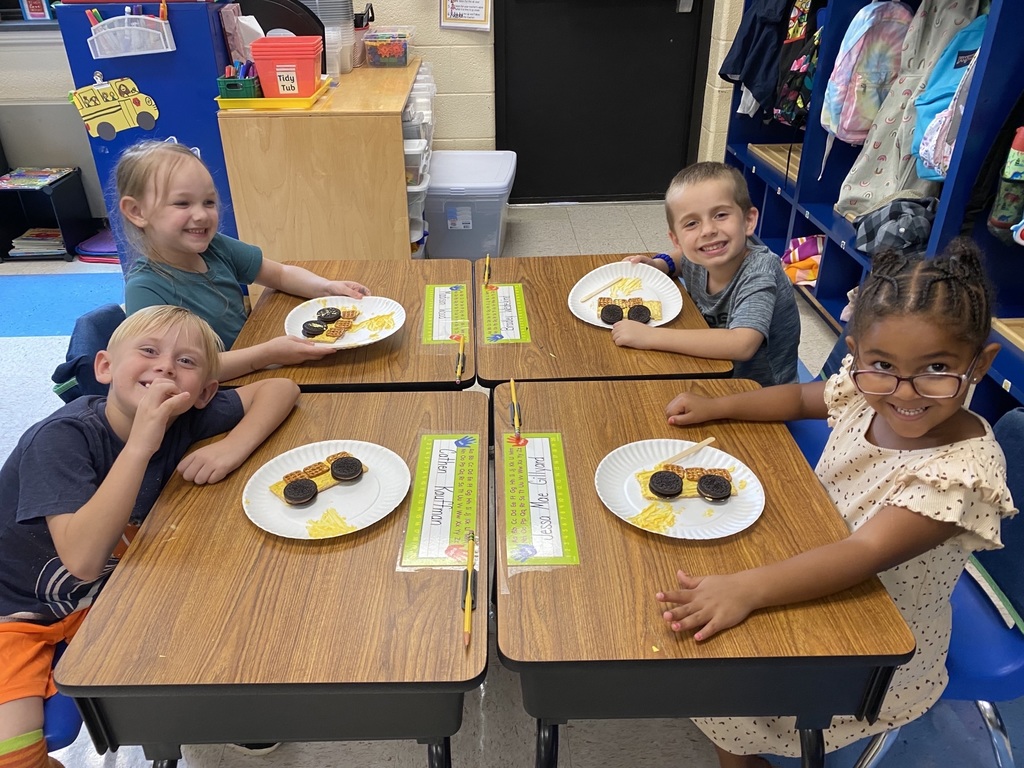 High School Homecoming Spirit Week is on the horizon. Dig deep into your closets and participate in the week's festivities.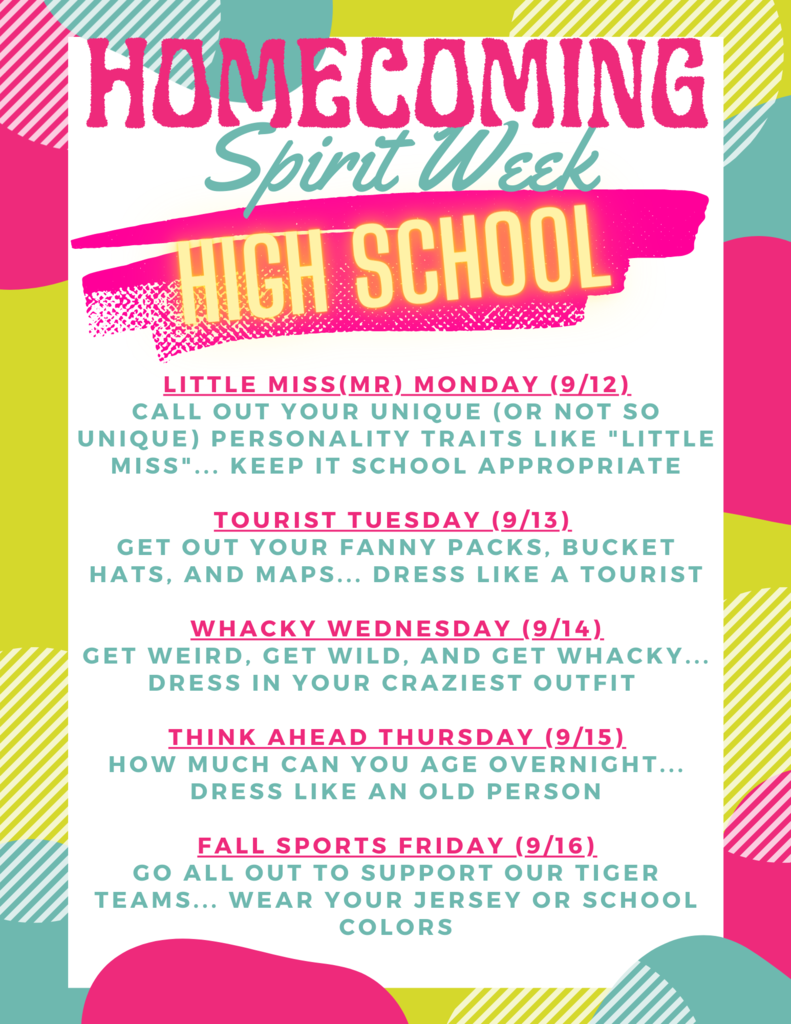 Next week is Homecoming Spirit Week. The week will provide your child with an opportunity to have fun with five different dress-up days. A flyer with each day's events for Elementary and Middle School is attached.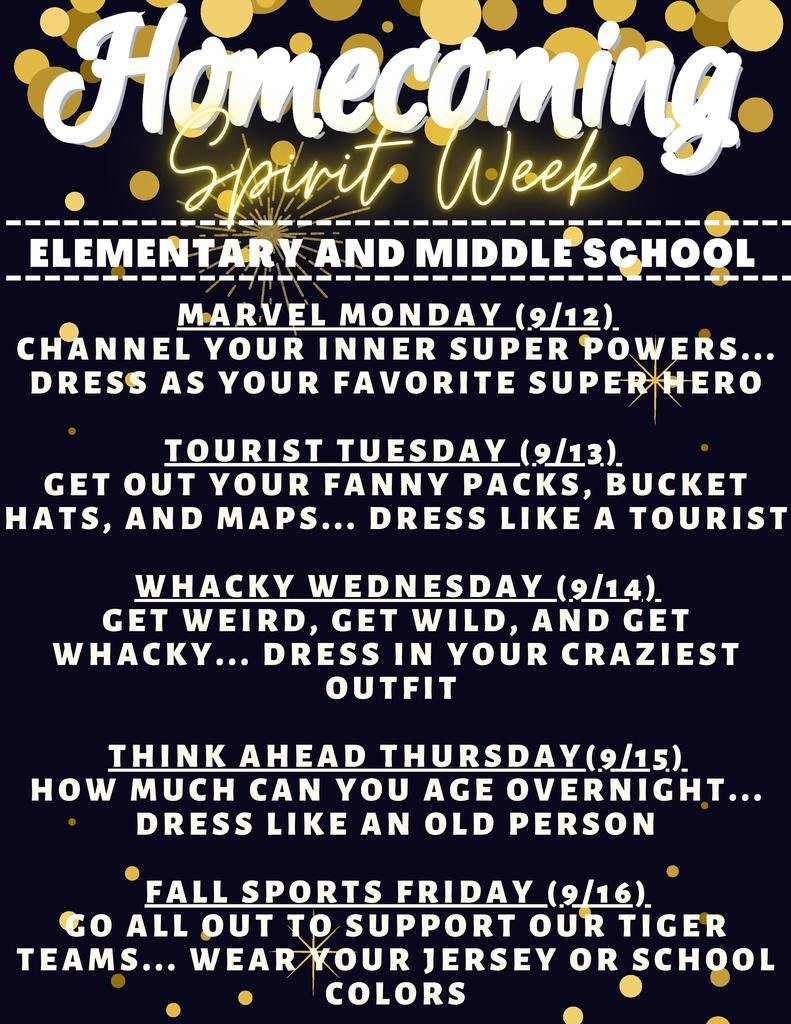 The Southern Columbia Area High School would like to announce homecoming festivities for the High School. On Friday, September 16, the football team will take on Lewisburg Area at 7:00 PM at Tiger Stadium. The homecoming king and queen will be crowned prior to kickoff at 6:45 pm. Homecoming festivities continue Saturday September 17 with the boys' soccer team taking on Shamokin Area at 11:00 AM and the girls field hockey team taking on Forbes Road at 2:00 PM. Both games are at Tiger Stadium. The homecoming dance will take place Saturday night.

Please see the attached flyer for information about a virtual tutoring opportunity through the United Way in a partnership with Bucknell University and Susquehanna University.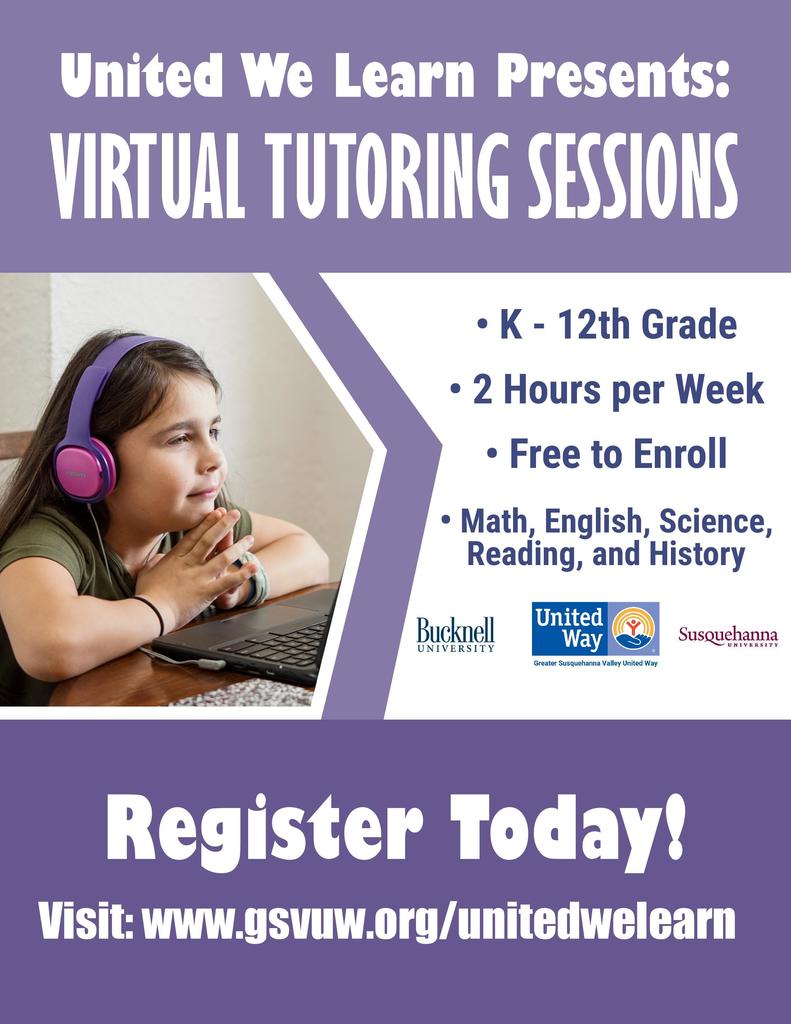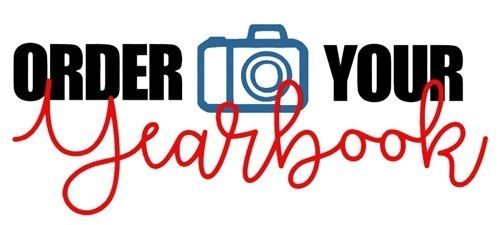 PCN Game of the Week September 9th vs. Loyalsock.

Kindergarteners in Mrs. Sharrow's class gave a thumbs up to the first week of school!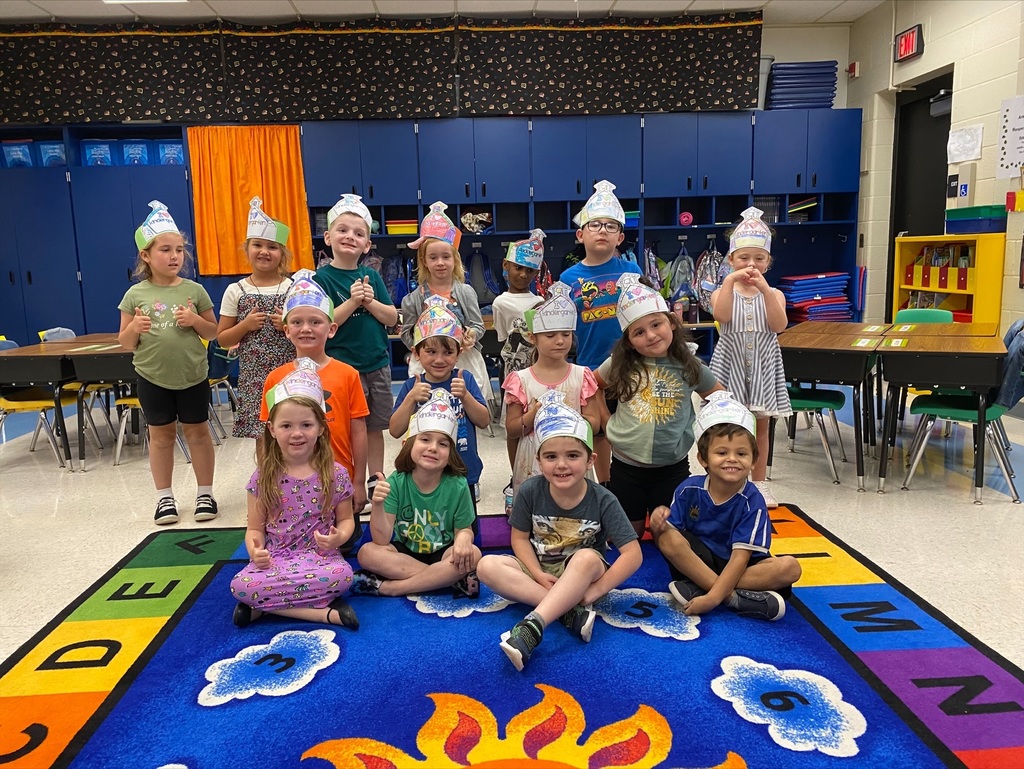 Second graders in Miss Merook's room completed a cooperation activity displaying the need for one another. The activity was based on the poem "The Crayon Box that Talked."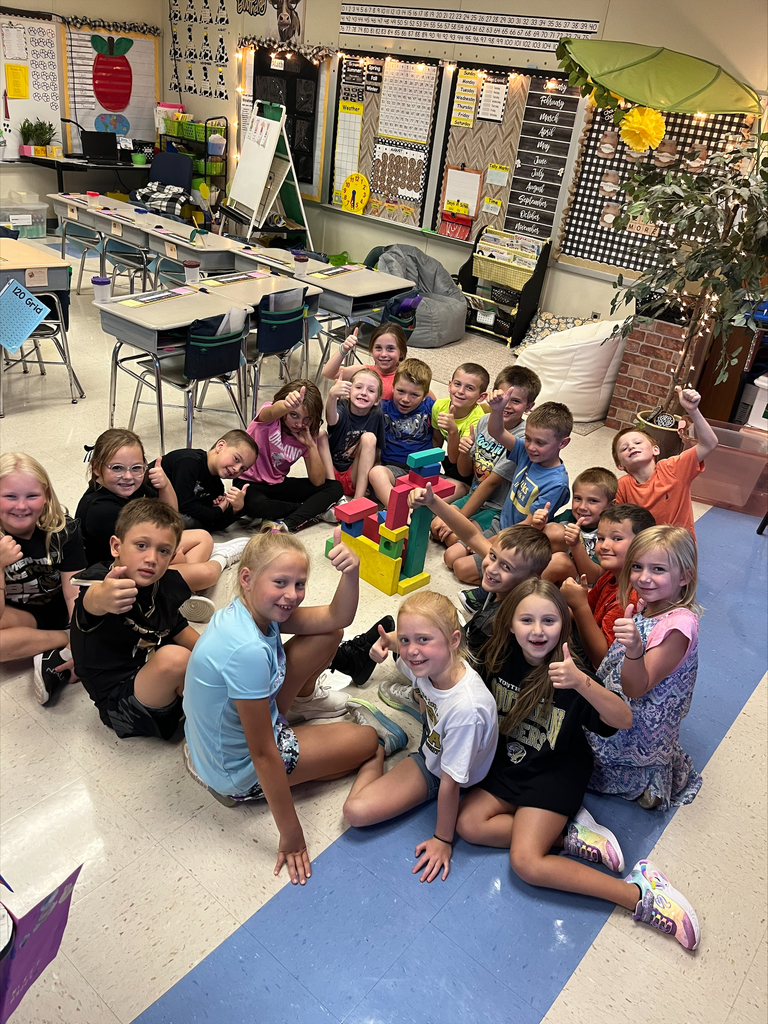 For our young aspiring pilots - if you are interested please send Dr. Ziegmont (
sziegmont@scasd.us
) an email of interest so she can reach out to Bloomsburg Airport's Controller and get you set up!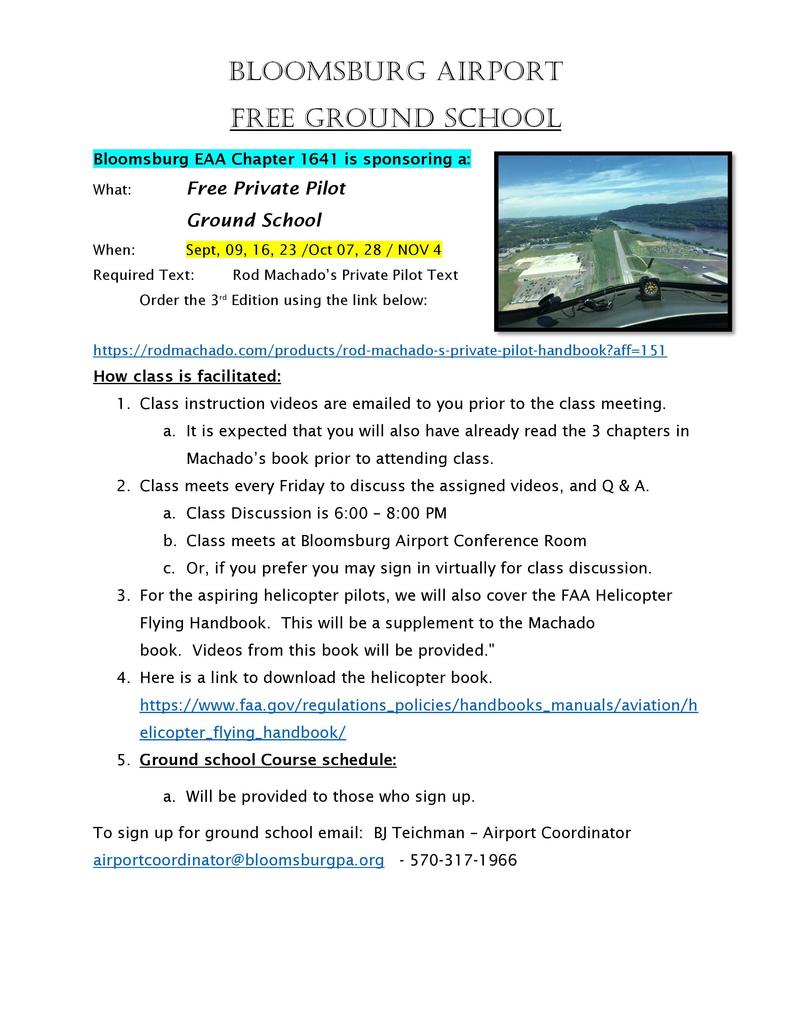 Hometown Ticketing Southern Columbia is excited to give their fans this convenient purchase option, where they will be able to either print-at-home or use mobile entry tickets for safe, no-touch redemption at the gate. Tickets purchased online can also be easily shared with family and friends via text! A student pass will allow your child to attend every sporting event at Southern Columbia. Playoffs will not be part of this package. There is no Athletic Pass for Student/Athletes. Download the HomeTown Ticketing Fan app Click on season pass. For student pass click on digital passcode. The digital passcode should be the students lunch passcode. When entering the student's information please use their SCA email address. Tickets for single games are on sale now. Senior citizens that have their passes will not need to use HomeTown Ticketing.

Mrs. Gaul's First Grade Class meets and names their class hermit crabs today!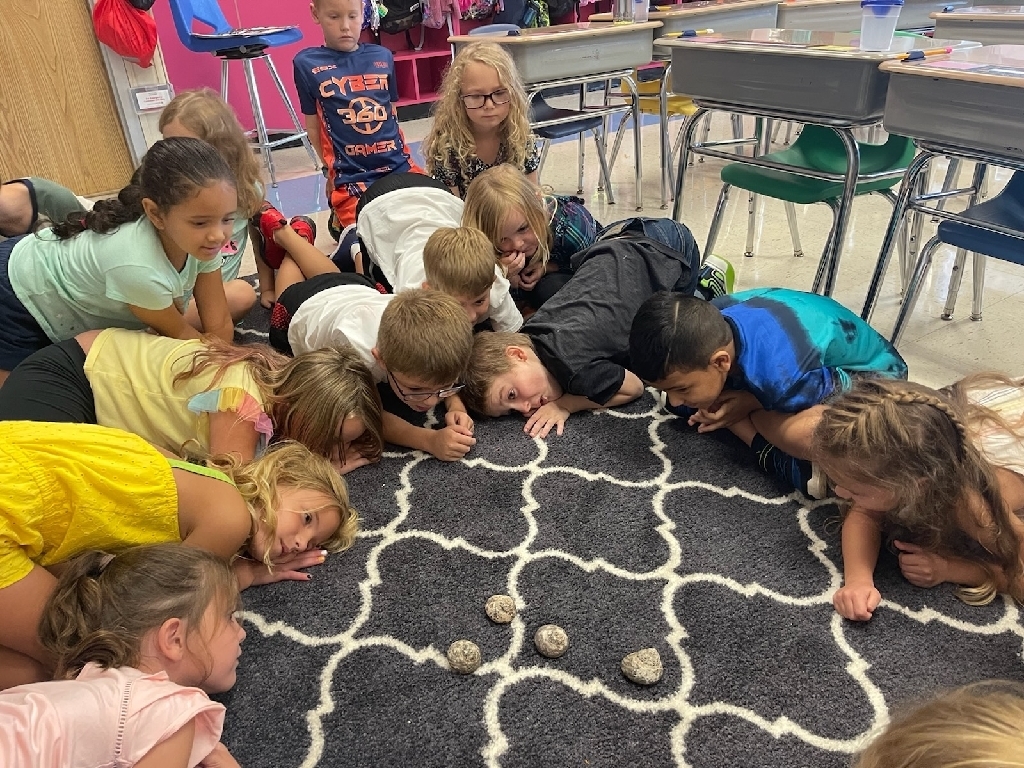 Tiger Pride!

Tiger Pride!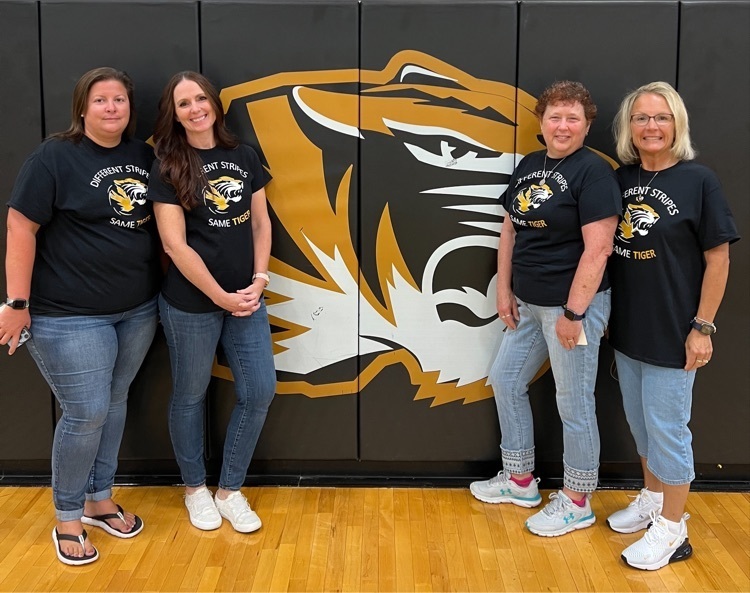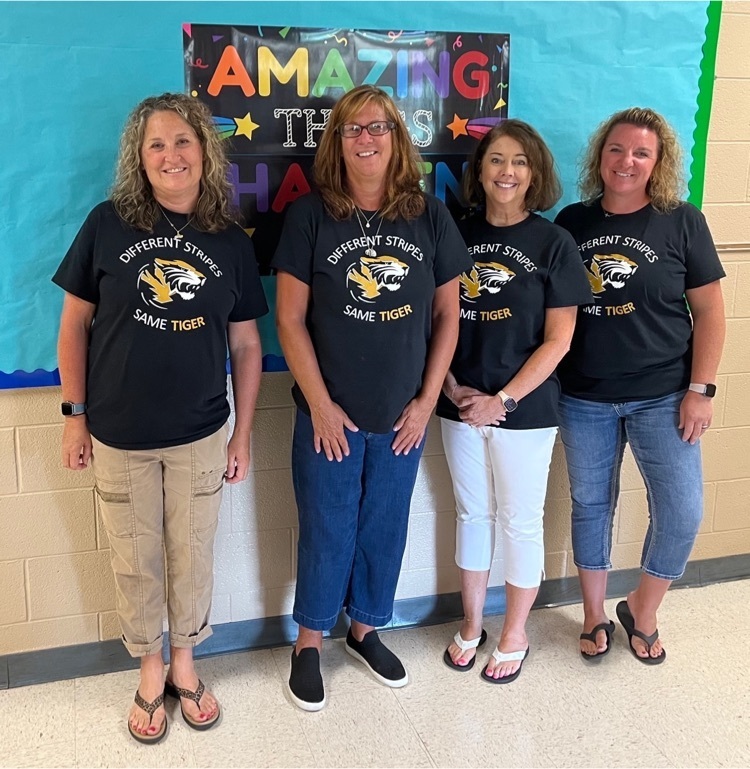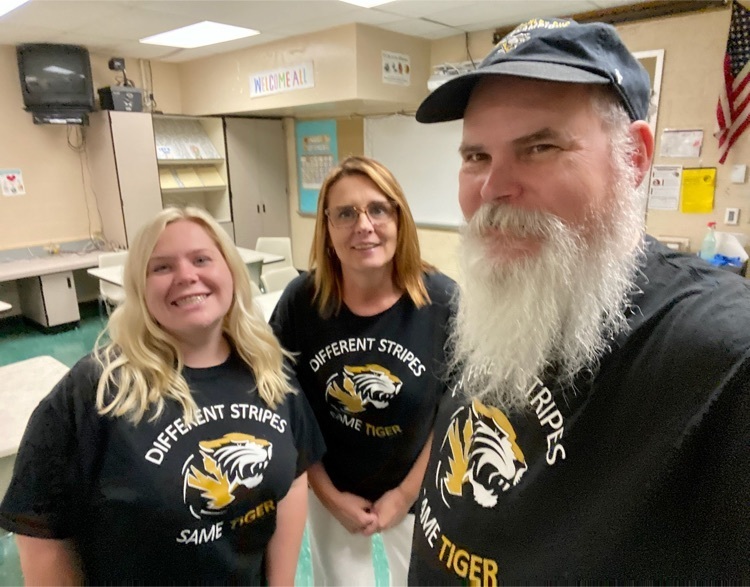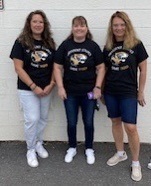 Tiger Pride!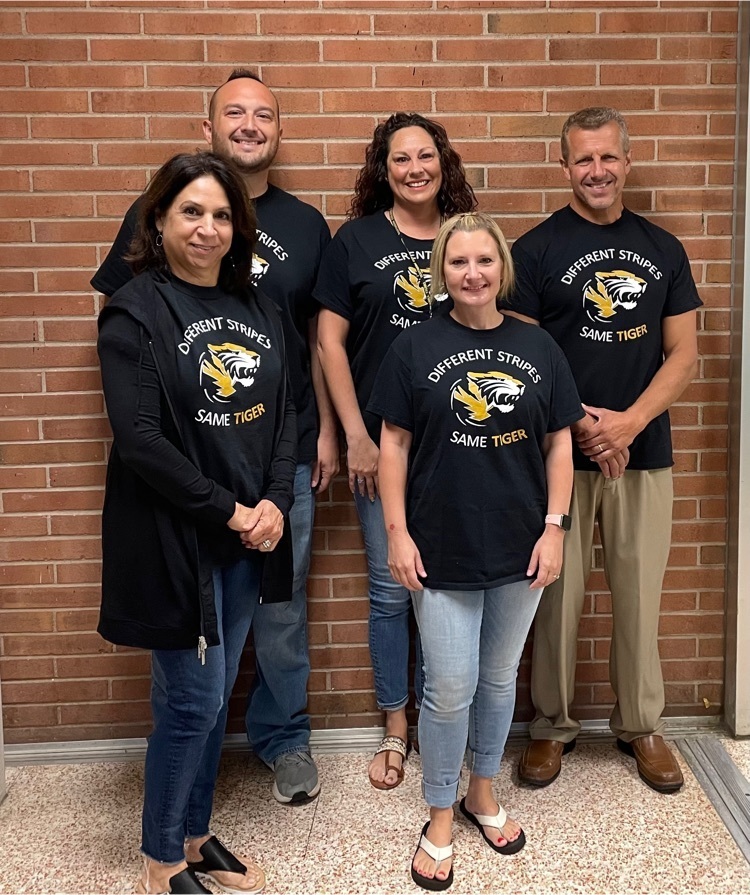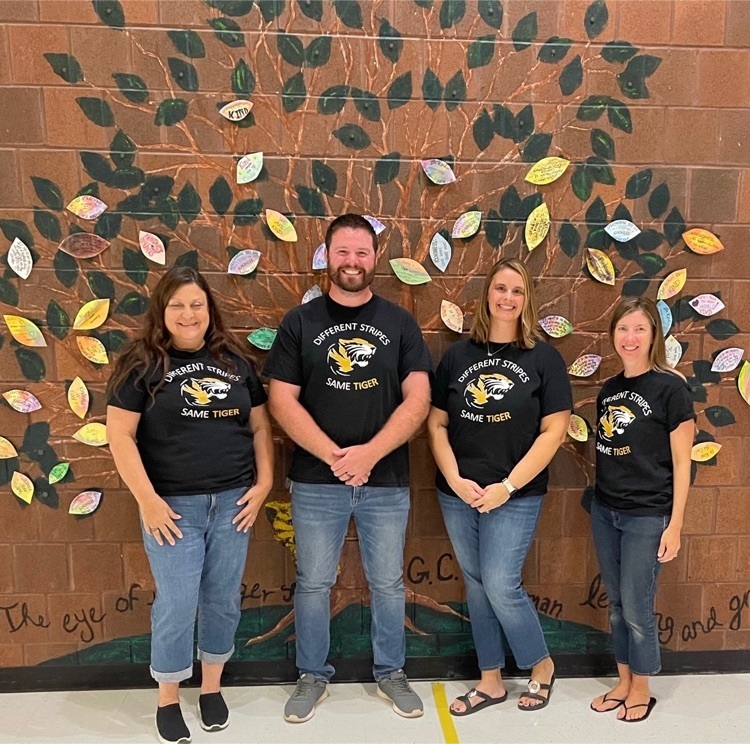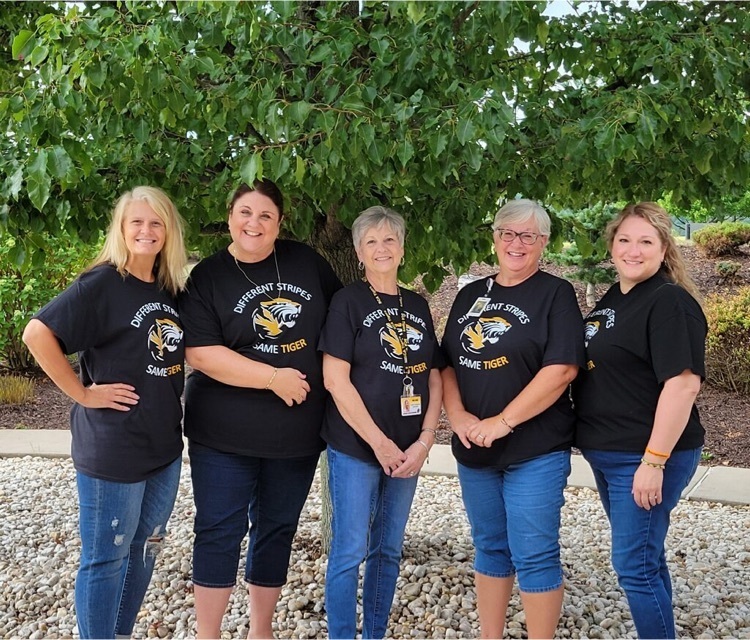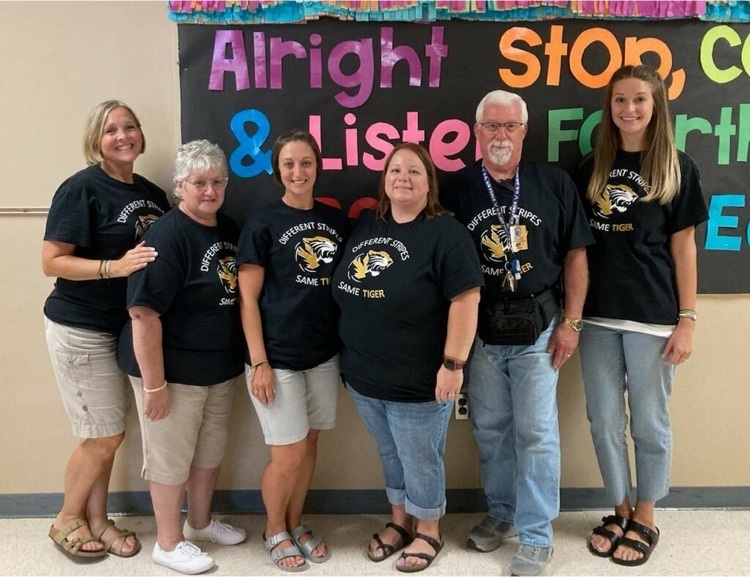 Happy First Day to everyone from our Tiger Family! Tigers stick together!