Thank You Mrs. Stone!!!

MS Chorus-Spectacular!!!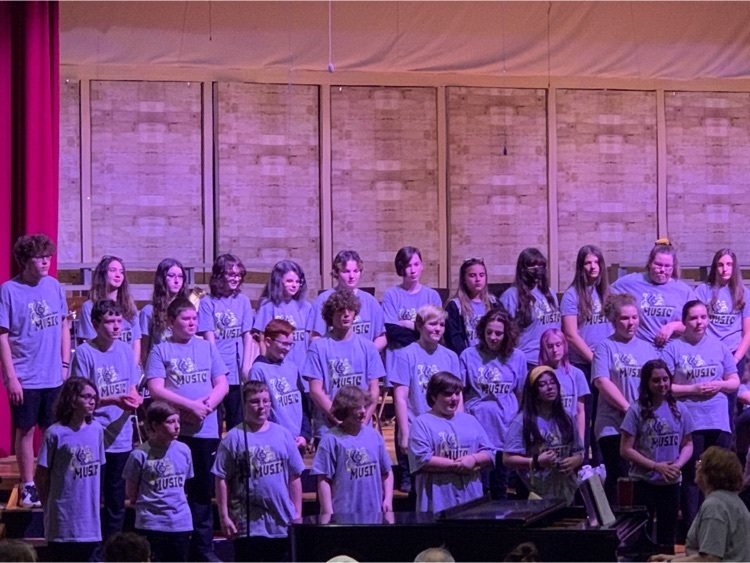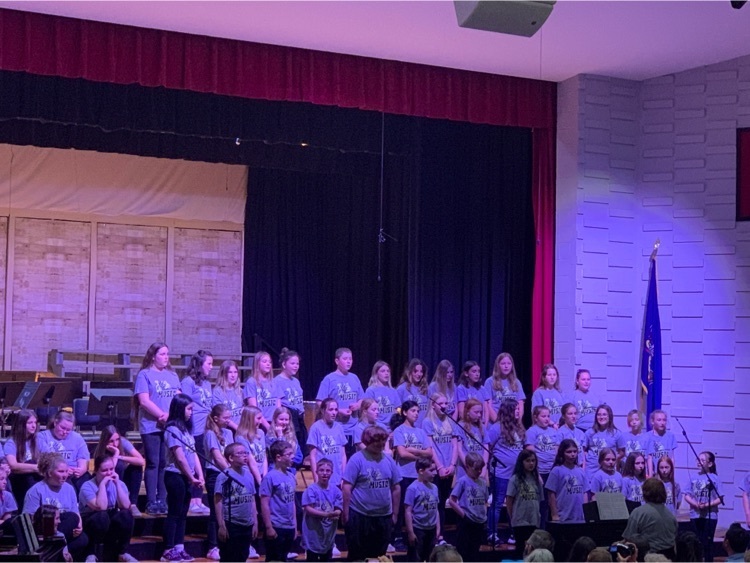 Thank you Mr. Thomas!!

Amazing musicians in the Middle School.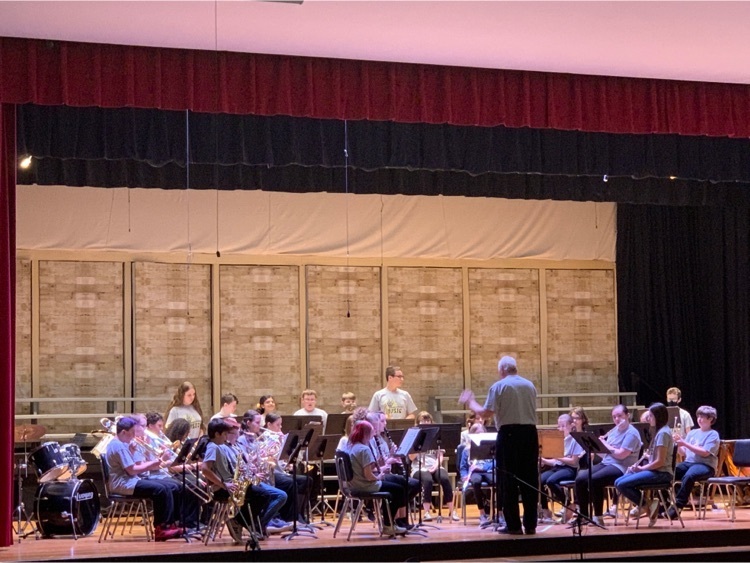 Fifth grade science students in Mrs. Lupold's classes calculated their Carbon Footprints during Earth Week. Students then identified actions they could take now and, in the future, to help reduce their carbon footprints. Each student also received a Silky Dogwood tree to plant at home.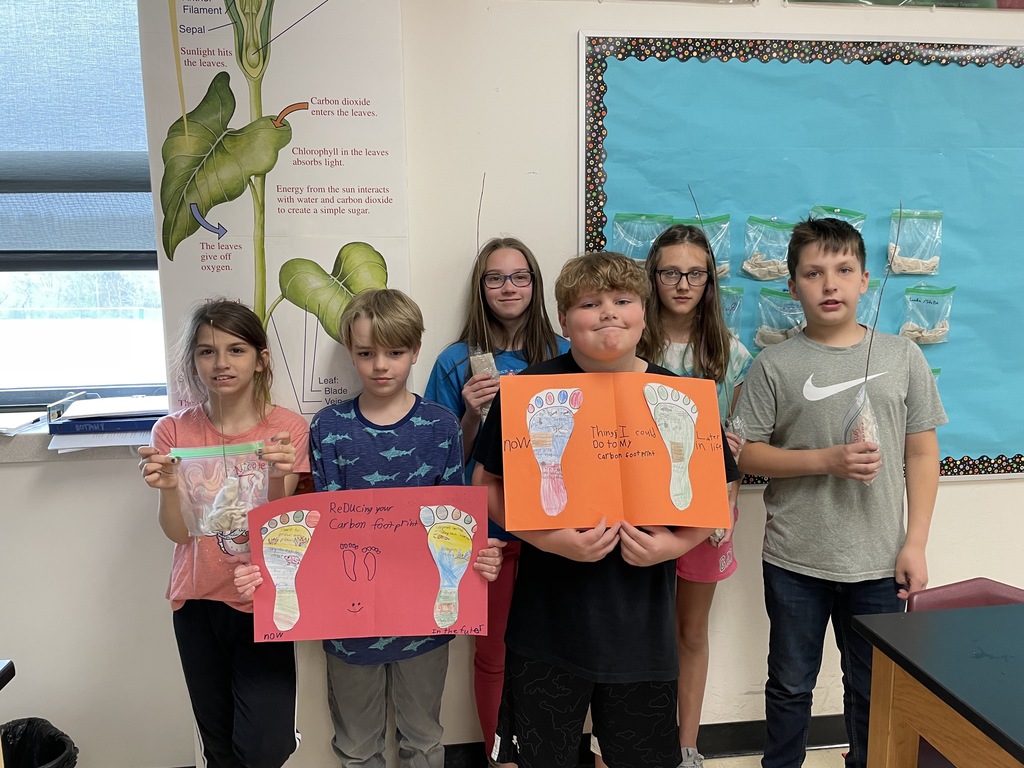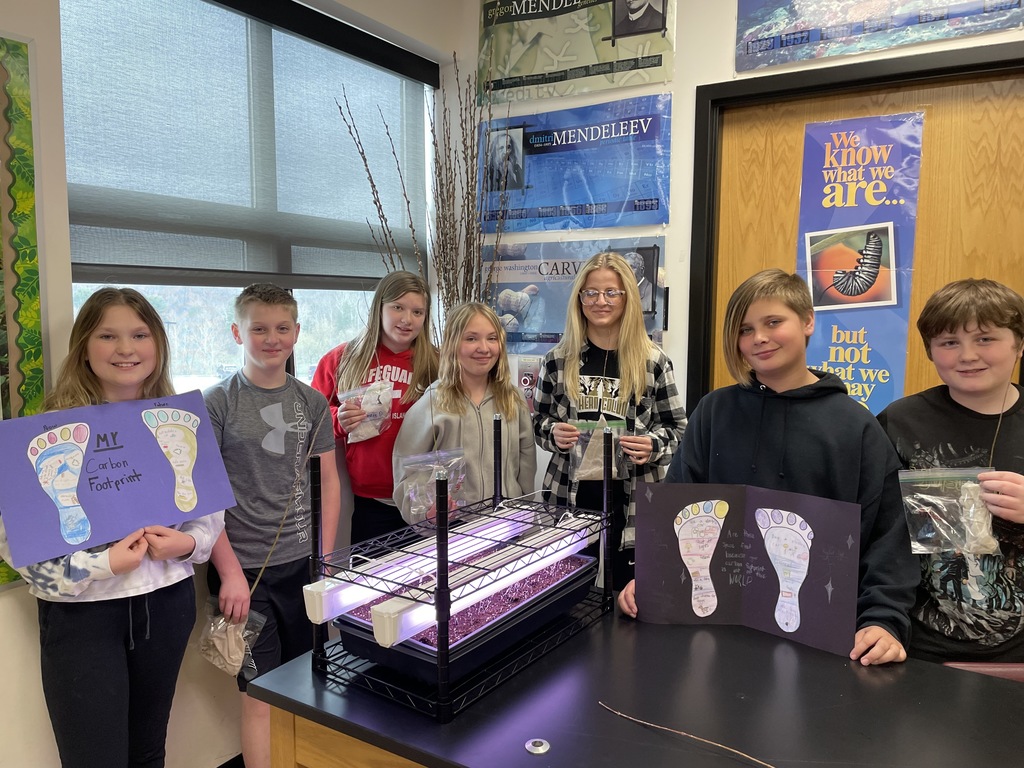 Lola Cecco (L) and Sadie Boucher (R) are constructing robots made out of Legos in Mr. Williams' 8th Grade STEM class. After students complete the building phase, they will then write code to control their robot in a number of different environments and situations. Students are using problem-solving skills learned during class to refine how their robots interact with their local environment.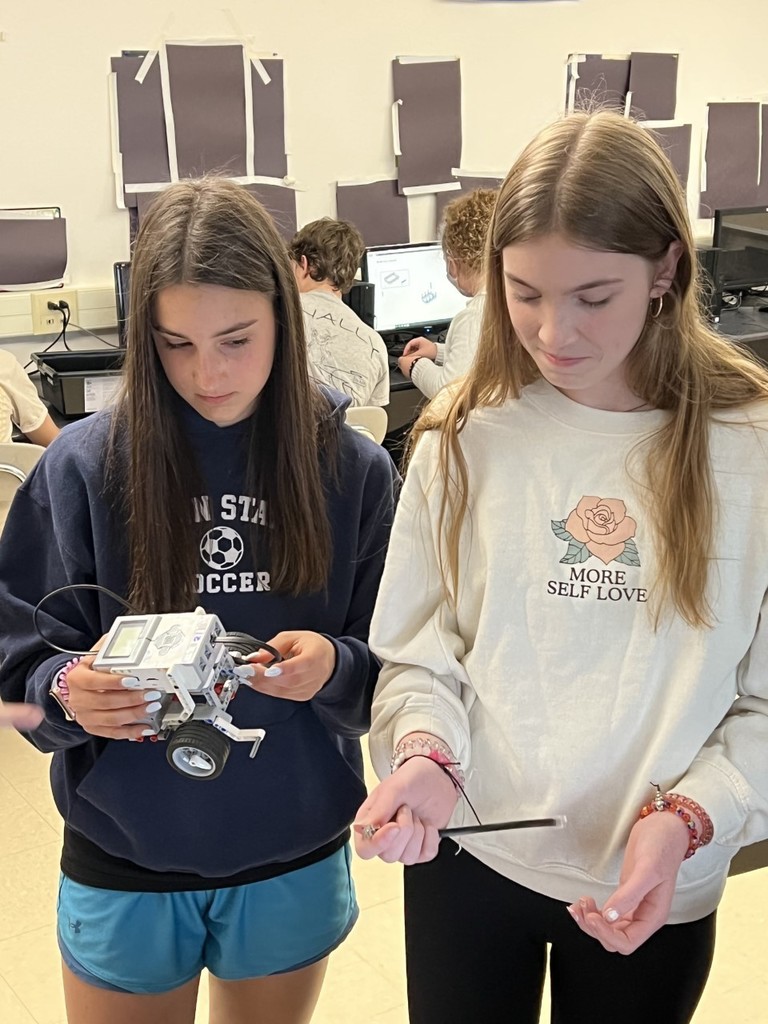 ​Mr. Johnston's AP English class performed ​ a play called "Everyman" during class on Monday, May 2 and Tuesday, May 3 . The play is about a main character "everyman" who is confronted with death, which he believes is too soon. He quickly tries to fix all his wrongs and do everything he wants to in a short amount of time. He soon realizes that the only thing he can take to the grave are his good deeds, while all his materialistic things must be left here on Earth. Throughout his journey in this play, he finds out he was too focused on his possessions and not focused enough on his "good deeds." ​Contributor: Tasmiya Russell-King, High School Journalism Student

The 2022 Romanoski Chapter of the Pennsylvania Sports Hall of Fame banquet was held on April 30th at Masser's Banquet Hall in Paxinos. The original banquet was set for 2020, but it was postponed twice due to COVID-19. Southern Columbia honorees: Hall of Fame Inductee - Lanny Conner (accepted by his widow Kathleen) Hall of Fame Inductee - Bobby Jones Team - 1966 SVL Championship Football Team (first title in program history) Edward Binkoski Coaching Award - Marc Longenhagen Francis Gurski Community Service Award - Don Traugh (accepted by his widow Brenda and sons Brandon and John) Harvey Boughner School Booster Award - Susette Wertman Overall Achievement Award - Jim Roth 2020 SCA graduates Gaige Garcia, Gina Gratti, Lear Quinton, & Rilyn Wisloski were each given $500 scholarships at the end of their senior years as well.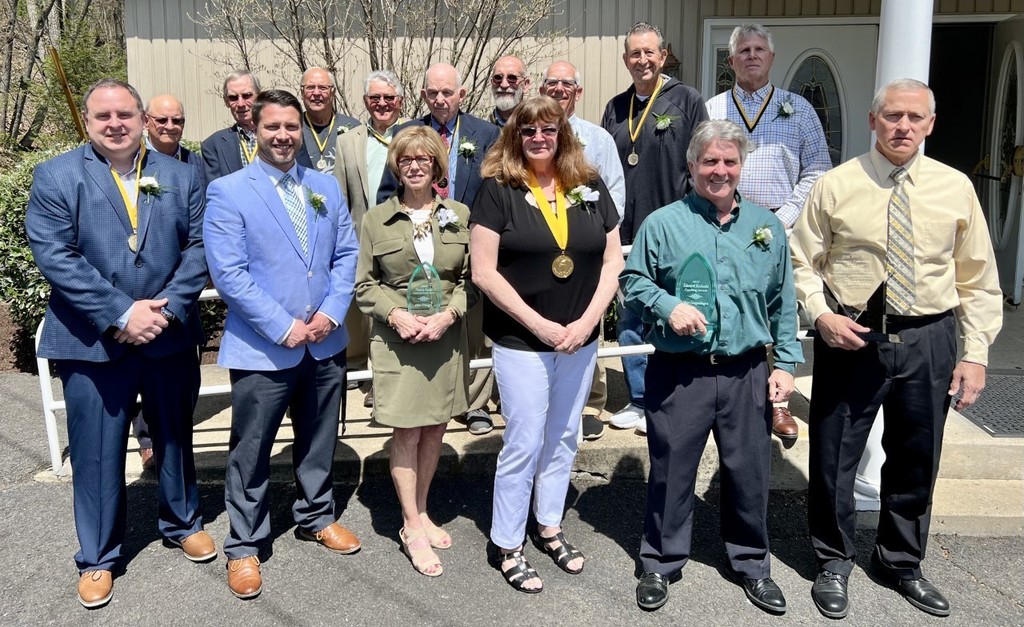 SENIOR PROM COURT Front Row: Riley Reed, Colby Bernhard, Hattie Hopper, Cassidy Savitski, Marlee Swank, Giana Rovito, Ella Trathen Back Row: Alex Eby, Alex Morrison, Nate Hoy, Carson Savitski, Joe Quinton, Dylan Kramer, Michael Yancoskie JUNIOR PROM COURT Front Row: Taryn Betts, Ava Yancoskie, Maddie Glasgow, Emma Myers, Emma Genners, Ava Rosko, Loren Gehret Back Row: Gabe Becker, Elijah Madara, Tyler Arnold, Ryan Kerstetter, Brett Horton, Braeden Wisloski, Eddie Zuber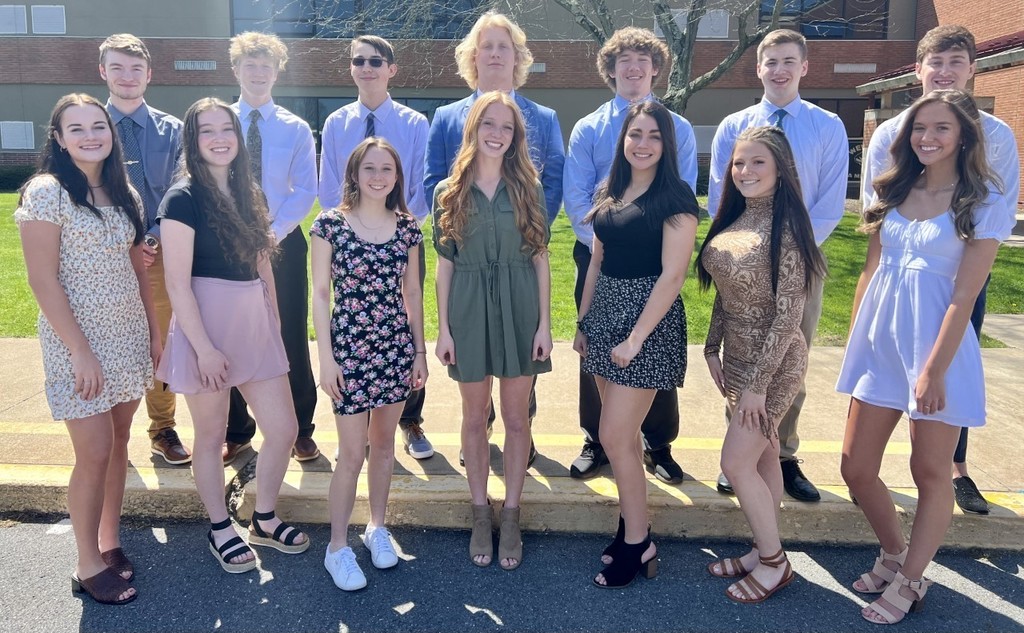 14 Model United Nations students and their advisor attended Bloomsburg University for a Model UN conference. They represented countries like Russia and Brazil to discuss and debate current world issues. Through the process students practiced research, writing, public speaking, and debate skills.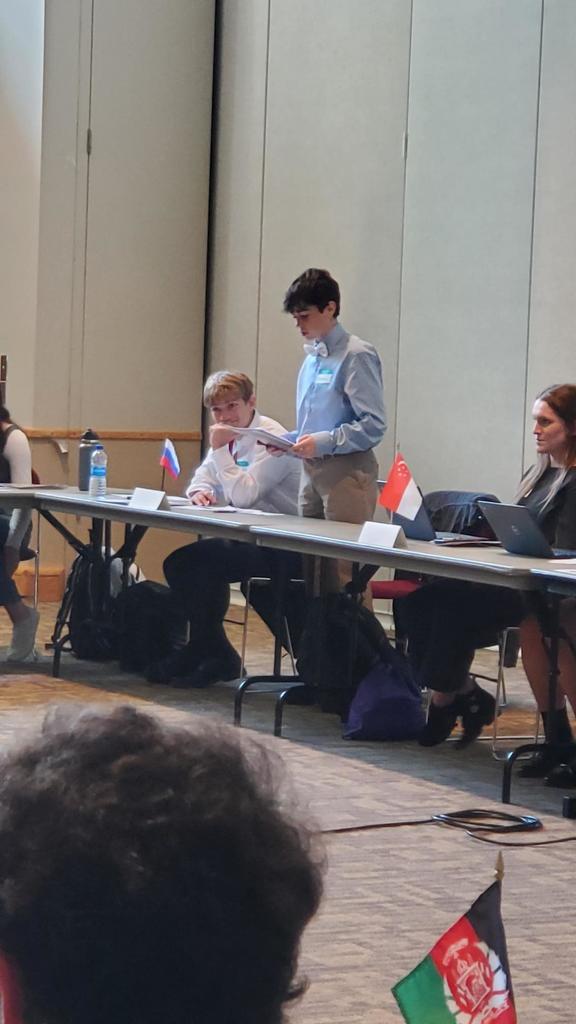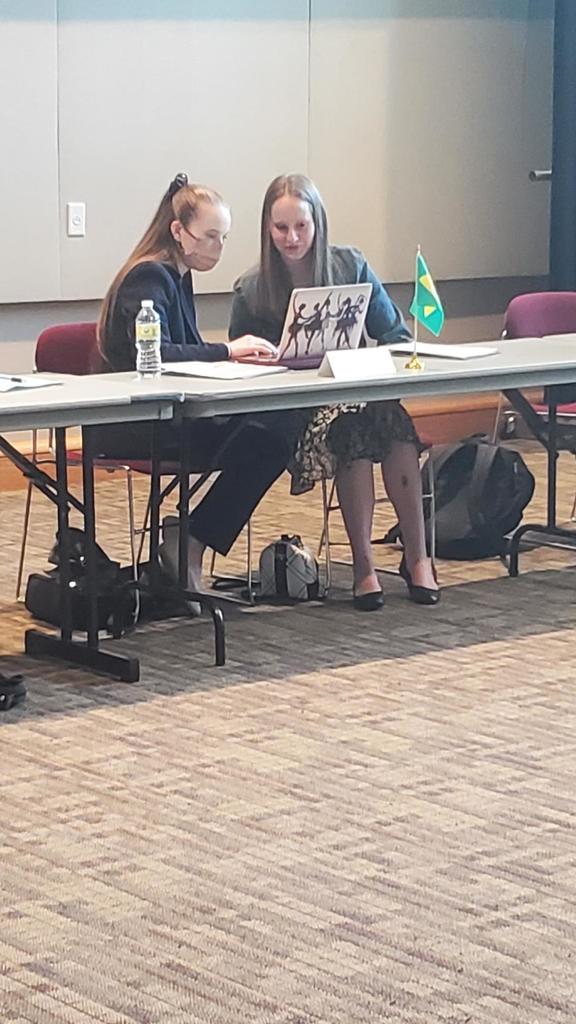 On Earth Day, 7th grade science and geography students took part in a campus cleanup. Students learned about the devastating effects of pollution and their civic duty to take action!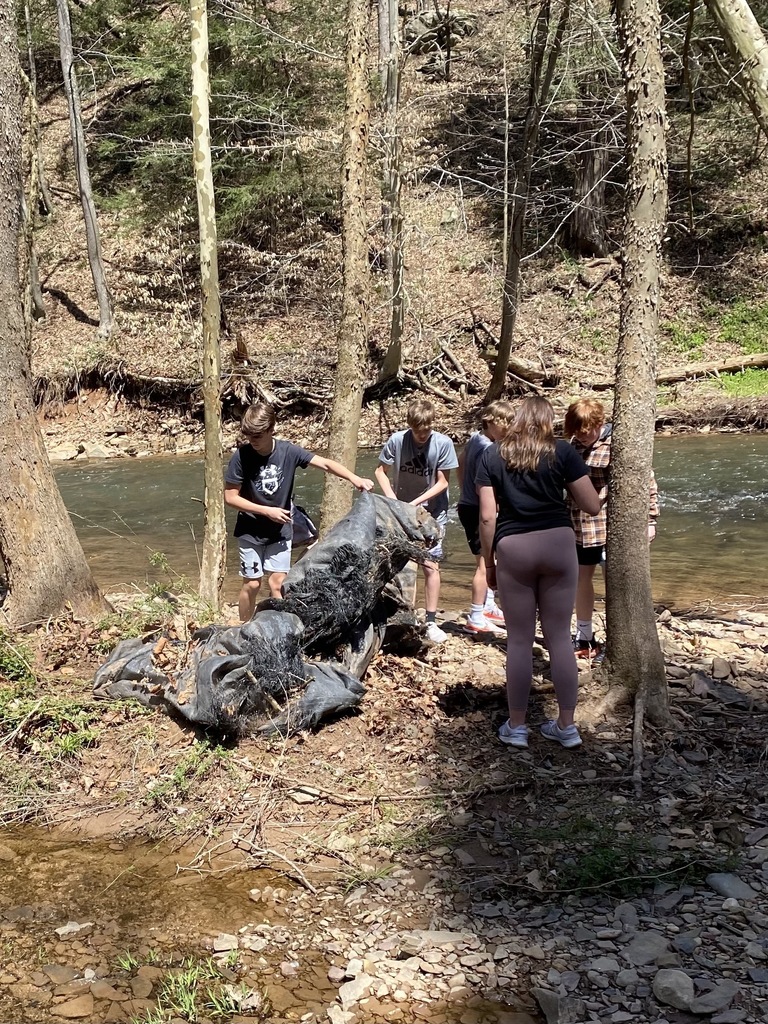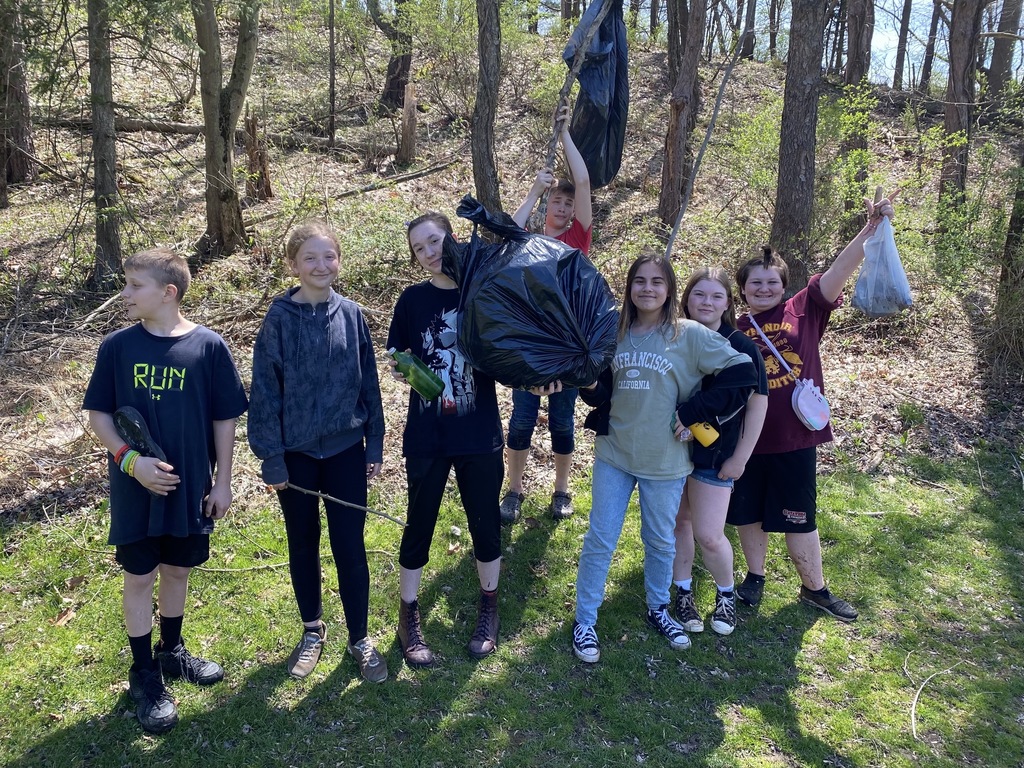 On April 21 and 22, after a nearly eight-week learning process, 8th graders in Mr. Kelchner's science classes presented their sustainable building design projects to a panel of engineers. The winning group was selected by a guest engineer who played the role of the building owner, and it included Joanna Chen, Braylon Feese, Jackson Shaeffer, and Michaela Williams. These students presented their design with knowledge and professionalism. Their building had a unique cantilevered design that required careful calculations of overall square footage. They included a vast array of thoughtfully chosen energy-saving features and state-of-the-art amenities, while still managing to come in just under their allotted budget of $20 million. Their "design firm" was able to win the contract by efficiently and enthusiastically demonstrating how their systems reduced the operating cost through lowered electricity and water bills, using their calculated reductions to justify their design choices. In addition to planning a striking and environmentally friendly building, the group even specified the use of sustainable materials for the interior finishes, helping them to clinch the victory. Among other prizes, they will have their names engraved on the classroom trophy that features all past winners of the competition. A big thank you to the guest judges who generously gave of their time to be with us for two days. These included Eric Fedder, 2005 SCA valedictorian, architectural engineer, and senior project manager for Project Management Advisors Inc. of San Diego, California; John Kelchner, electrical engineer and President & CEO of Citizen's Electric Power Company in Lewisburg, PA; and Noah Blusius, SCA alumnus, architectural engineer, and current engineering graduate student at Penn State University. Congratulations to all 8th grade students for your outstanding effort and successful collaboration on a very challenging real-world project!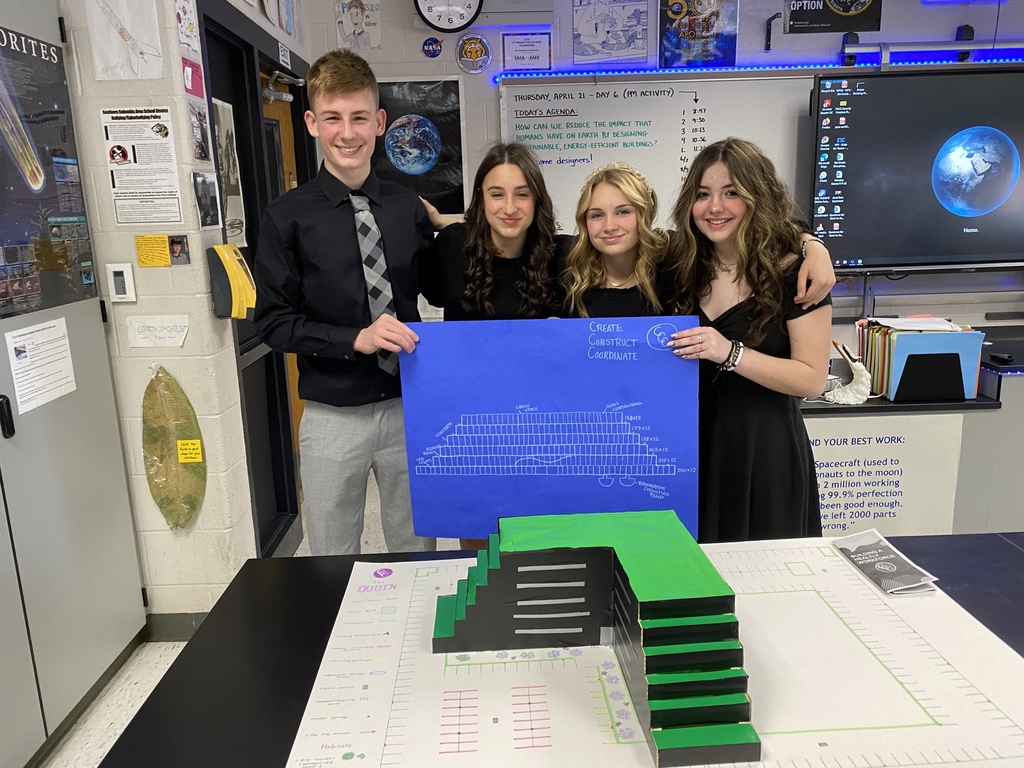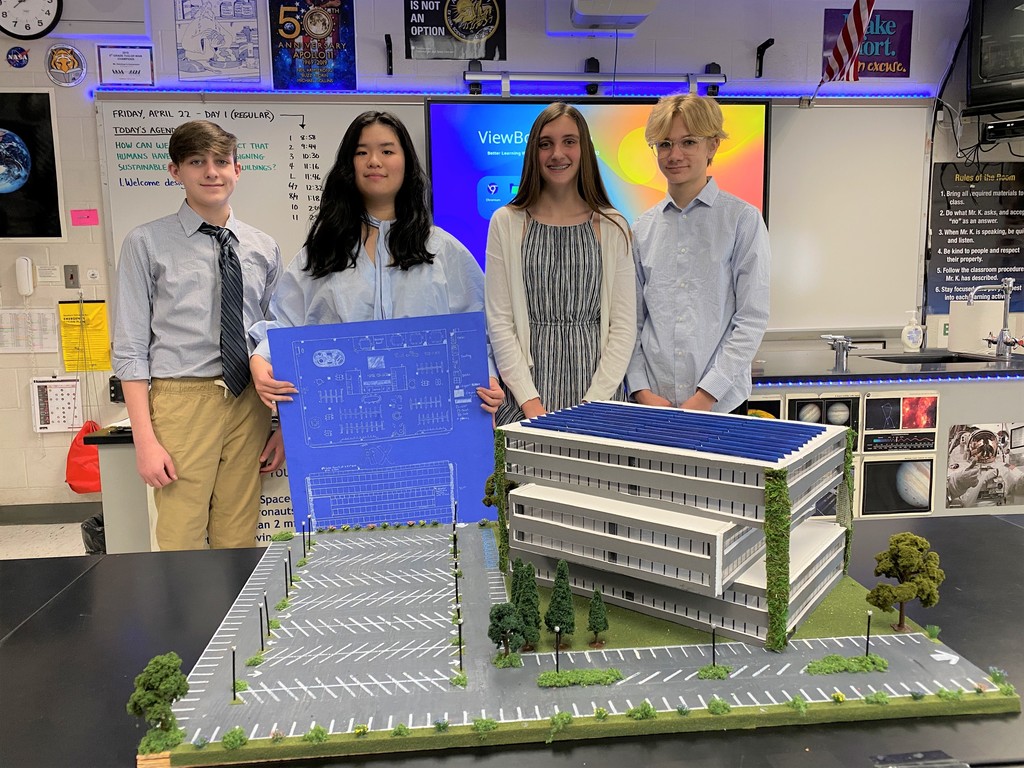 A "Mental Health Awareness & Violence Prevention Walk" will be held at Tiger Stadium on May 14 from 12 pm - 4 pm. Please see the attached flyer for more information on this fantastic event.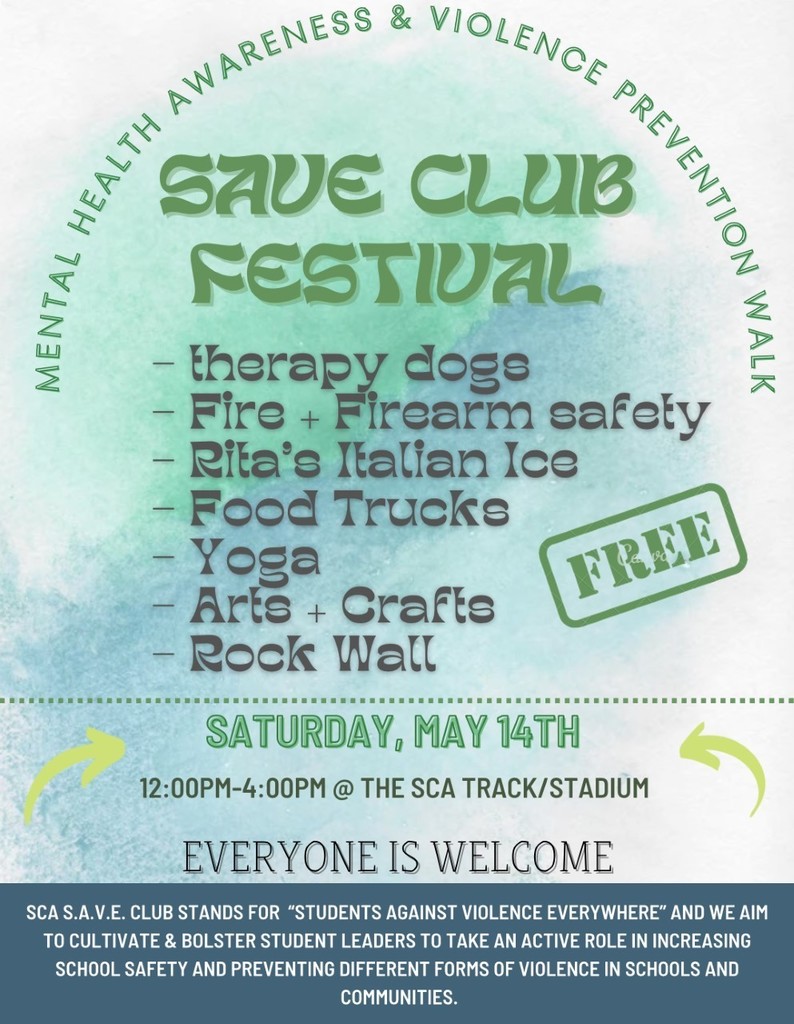 Elementary staff continued a PSSA tradition with the 2022 version of PSSA Idol. Staff use Idol as a way of helping our students to relax and be in a positive frame of mind entering the PSSA testing period. Staff shared their talents as well as advice in helping students to do their best of the test.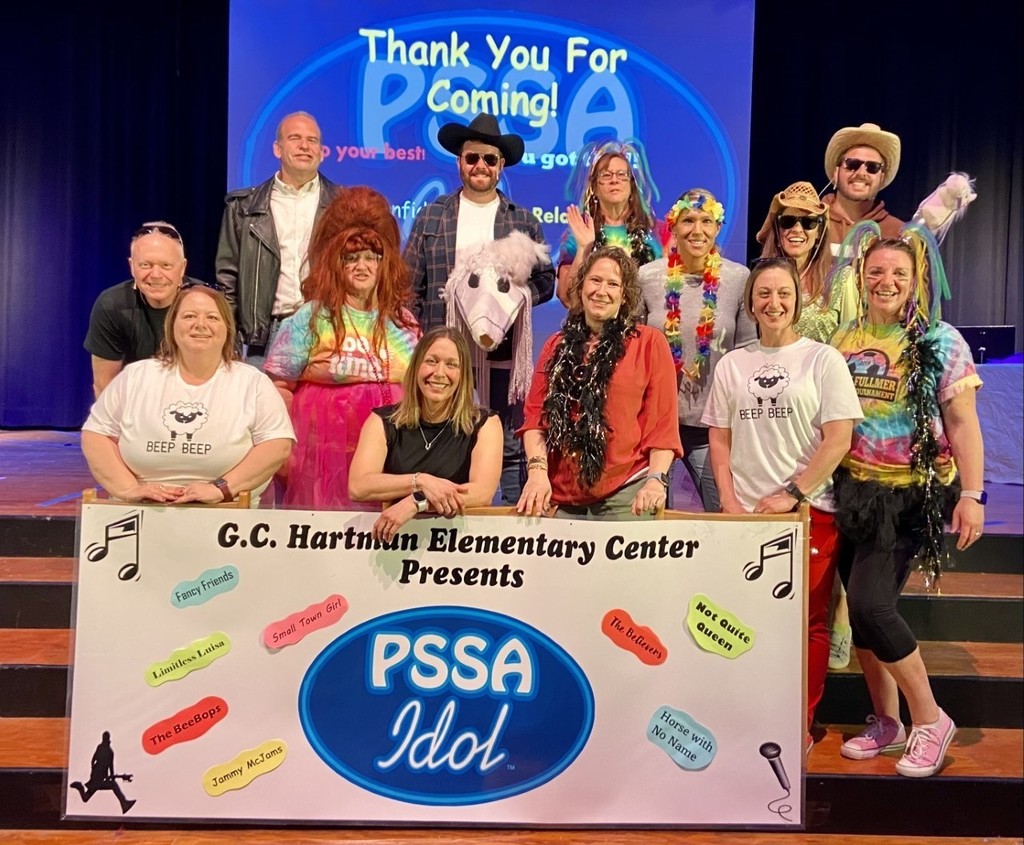 Last Friday, April 22, 7th grade ELA celebrated Earth Day through outdoor poetry activities. Students started with a POE-to op using wings created while reading Edgar Allen Poe's poem, "The Raven." Students then participated in a poetry walk where they wrote some of their own poems with sidewalk chalk on the sidewalks by the middle school and read work from their peers. Finally, they observed nature down at the nature trail and turned their observations into a poem to finish their book of poems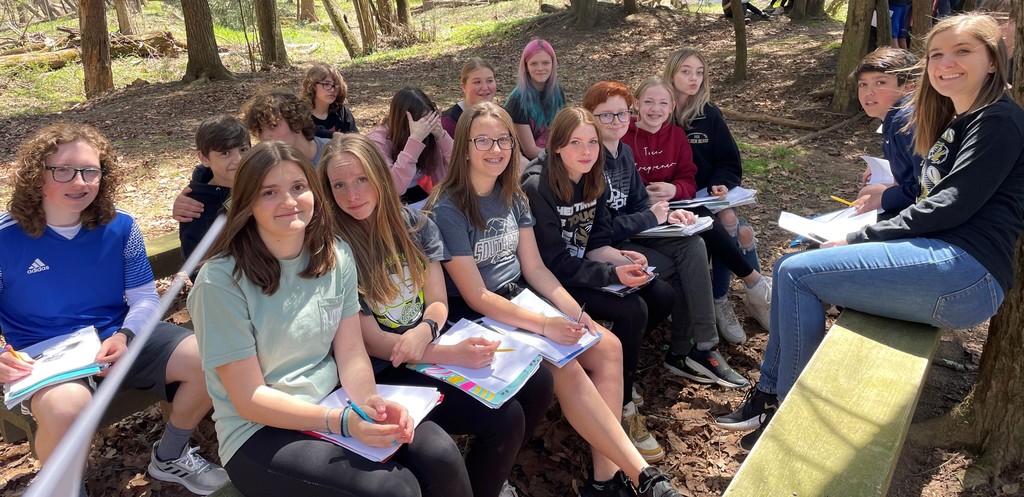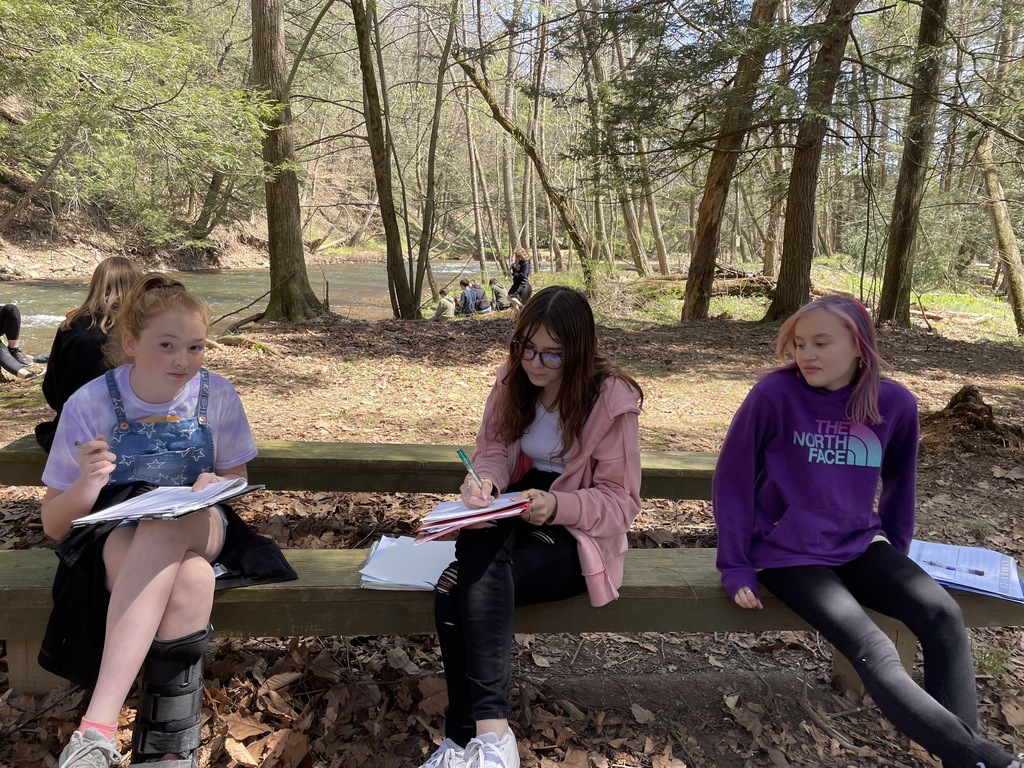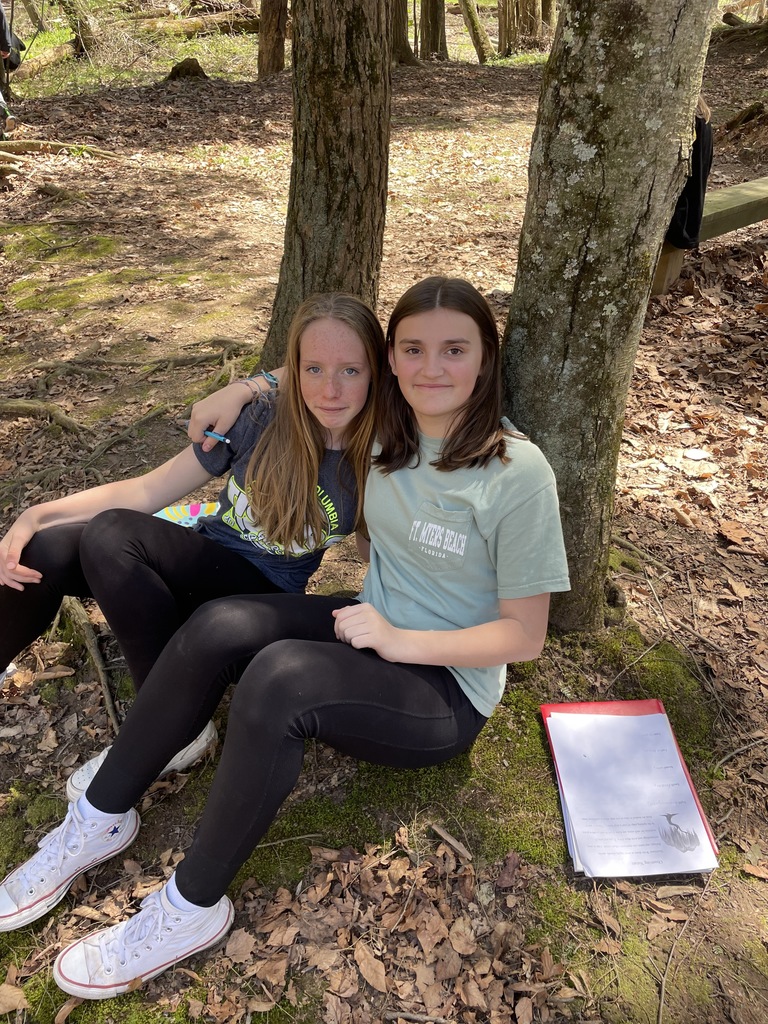 On Monday, 6th grade held an assembly in the old gym. The theme was "Go for the Gold." The purpose was to motivate students for PSSA's that start on Tuesday.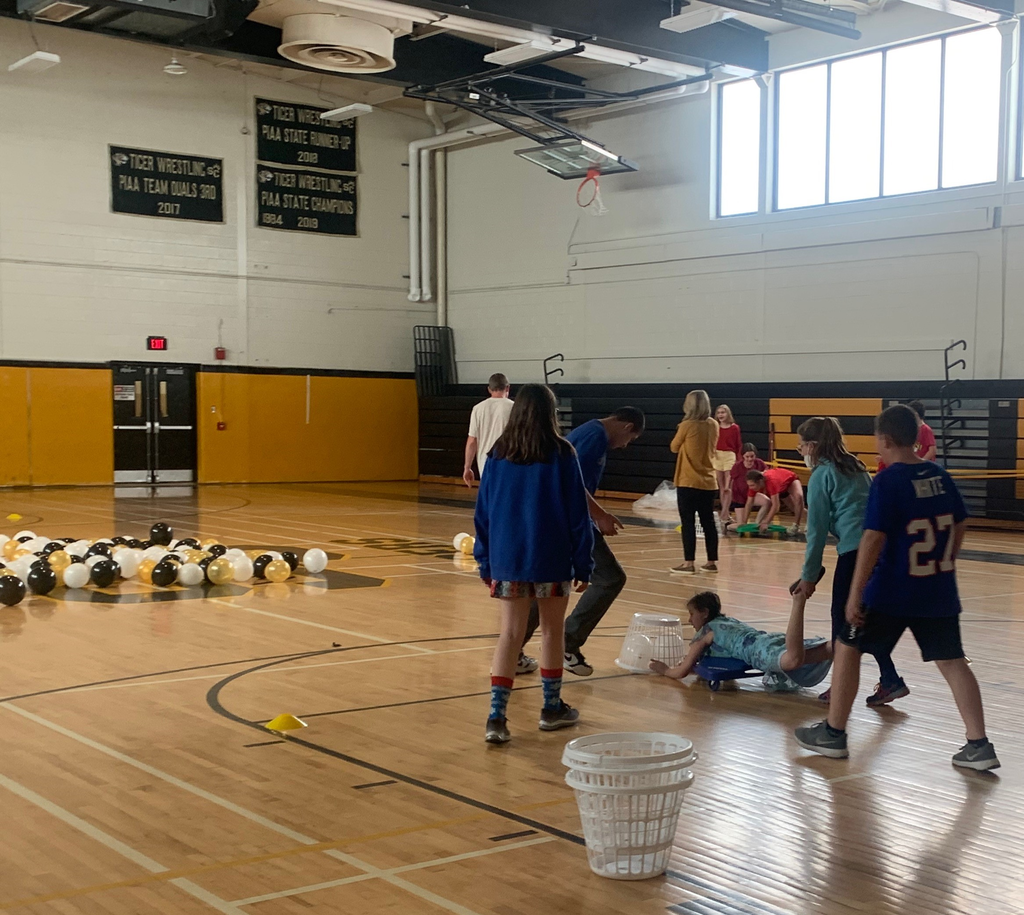 Mrs. Becker's student teacher, Miss Moyer, is covering a lesson on advertising in Marketing class. Students created their own pizza shops and are working to develop all the necessary materials for marketing their pizza business. Marketing concepts such as designing the layout of their shop, hiring employees, keeping an income statement, creating social media advertising and more are covered in this project. One of the activities involved constructing a "Food Truck" to help increase profits from their pizza business. Students decorated paper trucks with their logos and business information using colored pencils Their trucks are pictured.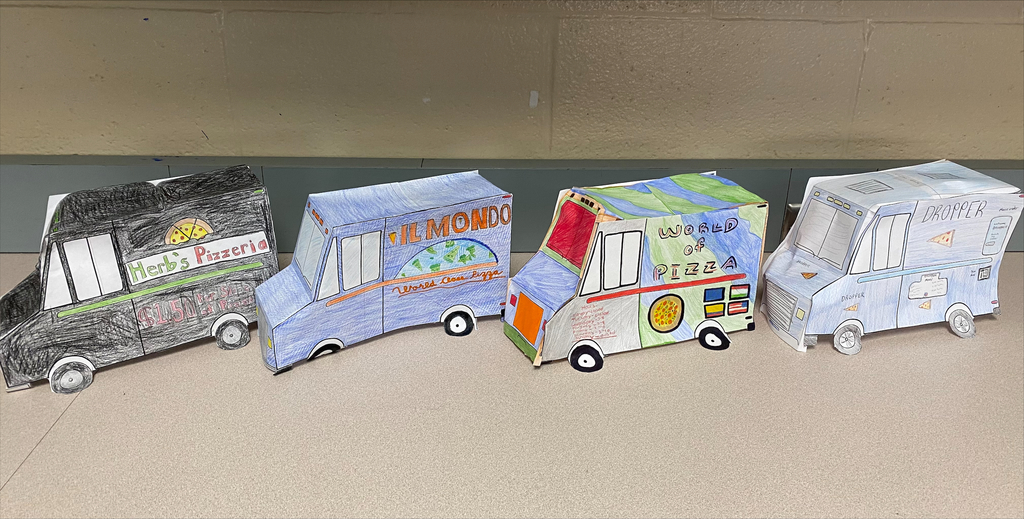 10th-12th grade students interested in health care professions can sign up for Geisinger's FREE summer enrichment program. This online program teaches about careers in patient care, IT, and finance that support healthcare institutions.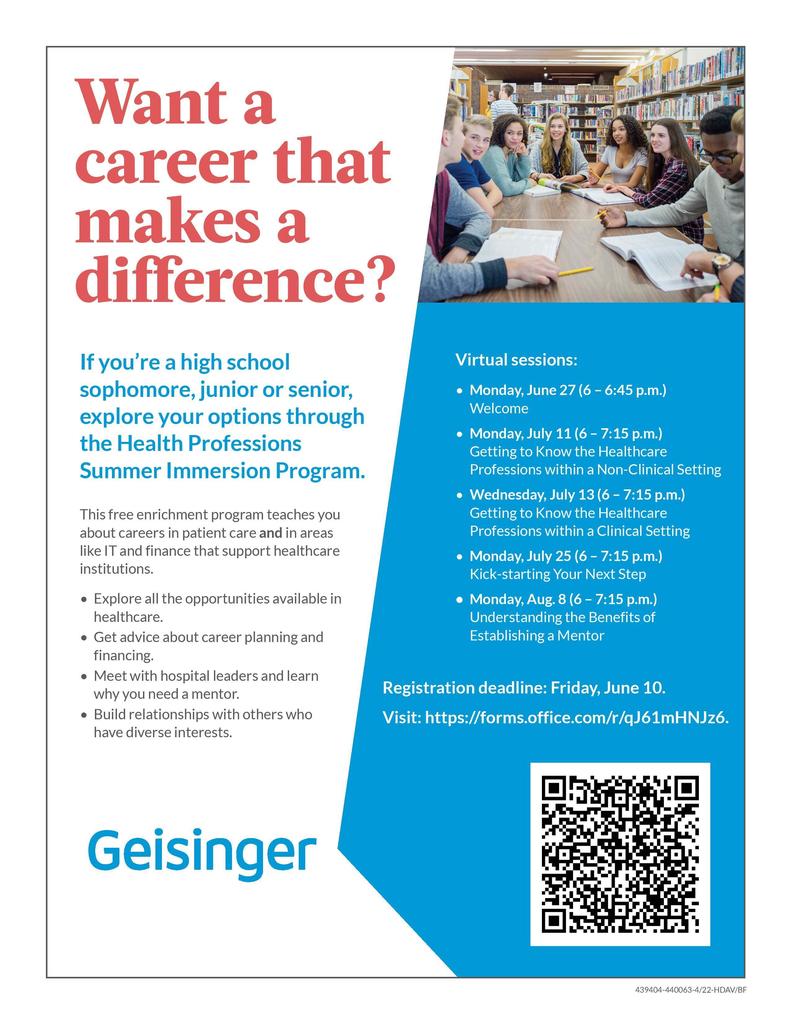 The breakfast and lunch menu for May and June of 2022 have been posted. All students receive a free complete meal daily through June of 2022. Please see the menu here
https://5il.co/19bk3